Jodi is a physician assistant with extensive experience in orthopedic and spine surgery. She received her Bachelor's degree from Virginia Tech followed by a Master's degree in Physician Assistant Studies at the University of Florida and a Doctor of Health Sciences at Still University.
Jodi has worked in the private practice setting with spine and adult reconstructions, as well as being an integral part of the orthopedic team at the University of Virginia for many years seeing spine patients as well as trauma, sports, general orthopedics, and orthopedic oncology. She has worked side by side with Dr. Poelstra for several years providing exceptional patient care and patient outcomes.
Jodi is dedicated to staying current on the latest technologies and robotic assisted spine surgery.The patients appreciate her dedication, compassion and personalized approach to patient care.
Show More
Related Physicians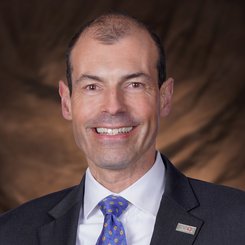 Kornelis A. Poelstra, MD, PhD
Join the Rothman Orthopaedic Institute E-Mail List
Stay informed about the latest orthopaedic specialties, news, and upcoming events
Sign-Up
Online Scheduling
Schedule your in-person appointment entirely online and in real time. Available for first time and returning patients

Schedule Online Schedule Online