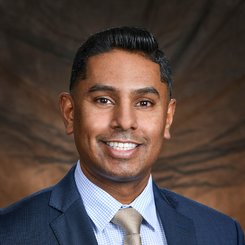 Chris Cherian, M.D.
Dr. Chris Cherian is a fellowship-trained, board-certified specialist in Physical Medicine and Rehabilitation, Sports Medicine, and Musculoskeletal Ultrasound (RMSK). He completed his residency training at Rutgers New Jersey Medical School, where he served as Chief Resident at the Kessler Institute for Rehabilitation. He then went on to complete an ACGME accredited Sports Medicine fellowship at Emory University School of Medicine. During fellowship, he served as an assistant team physician for the Atlanta Hawks, the Atlanta Falcons, the College Park Skyhawks, and Clark Atlanta University. He also provided medical care for athletes at the NFL Combine and for USA Track and Field.
Dr. Cherian's research and clinical interests include the use of orthobiologic/regenerative medicine for musculoskeletal ailments. He has authored several publications and abstracts in the realm of regenerative medicine and sports medicine. He has also presented numerous podium and poster presentations nationally. Dr. Cherian was the recipient of the Anthony F. DiMarco award by the American Spinal Injury Association for his work on orthobiologic treatments for symptomatic rotator cuff tears.
As a non-operative orthopaedic and sports medicine specialist, Dr. Cherian focuses on comprehensive musculoskeletal care for acute and chronic muscle, tendon, and bone injuries. He is also well trained in concussion management and youth sports specialization. Dr. Cherian enjoys treating athletes of all levels – from high school to elite professionals, as well as weekend warriors. He has a strong interest in the treatment of degenerative musculoskeletal conditions, such as arthritis and overuse soft tissue injuries. Dr. Cherian possesses expertise in musculoskeletal ultrasound, and uses it extensively in clinic for diagnostic and interventional procedures, research, as well as patient education. Dr. Cherian practices medicine with the old adage that less is more, and utilizes various conservative treatments to help his patients get back in the game.
Professional Profile
Education
Titles & Certifications
Professional Associations
Education
Doctor of Medicine, Ross University School of Medicine
Internship, Internal Medicine, Mount Sinai Hospital Medical Center, Chicago, IL
Residency, Physical Medicine and Rehabilitation, Rutgers New Jersey Medical School/Kessler Institute for Rehabilitation, Newark, NJ
Fellowship, Sports Medicine, Emory University School of Medicine, Atlanta, GA
Titles & Certifications
Board Certified, Physical Medicine & Rehabilitation, American Board of Physical Medicine and Rehabilitation
Certificate of Added Qualification in Sports Medicine, American Board of Physical Medicine and Rehabilitation
Registered Musculoskeletal Sonographer (RMSK), Alliance for Physician Certification and Advancement
Professional Associations
Association of Academic Physiatrists
American Medical Society for Sports Medicine
American College of Sports Medicine
New York Society of Physical Medicine & Rehabilitation
New Jersey Society of Physical Medicine & Rehabilitation
American Academy of Physical Medicine & Rehabilitation
Education
Doctor of Medicine, Ross University School of Medicine
Internship, Internal Medicine, Mount Sinai Hospital Medical Center, Chicago, IL
Residency, Physical Medicine and Rehabilitation, Rutgers New Jersey Medical School/Kessler Institute for Rehabilitation, Newark, NJ
Fellowship, Sports Medicine, Emory University School of Medicine, Atlanta, GA
Titles & Certifications
Board Certified, Physical Medicine & Rehabilitation, American Board of Physical Medicine and Rehabilitation
Certificate of Added Qualification in Sports Medicine, American Board of Physical Medicine and Rehabilitation
Registered Musculoskeletal Sonographer (RMSK), Alliance for Physician Certification and Advancement
Professional Associations
Association of Academic Physiatrists
American Medical Society for Sports Medicine
American College of Sports Medicine
New York Society of Physical Medicine & Rehabilitation
New Jersey Society of Physical Medicine & Rehabilitation
American Academy of Physical Medicine & Rehabilitation
PEER – REVIEWED PUBLICATIONS
1. Olufade, O.A., Patel, A., Cherian, C., Sussman, W.I., Bowers, R., Hrubes, M., Zaremski, J.L., Myers, R., Waterbook, A.L. (in press). Suggested Curricular Guidelines for Musculoskeletal and Sports Medicine in PM&R Residency Training. Current Sports Medicine Reports.
2. Hogaboom, N., Malanga, G.A., Cherian, C., Dyson-Hudson T.A. (in press). A pilot study to evaluate micro-fragmented adipose tissue injection under ultrasound guidance for the treatment of refractory rotator cuff disease in wheelchair users with spinal cord injury. The Journal of Spinal Cord Medicine.
3. Cherian, C., Malanga, G., Mautner, K. "Optimizing Platelet-Rich Plasma (PRP) Injections: A Narrative Review". Biologic Orthopedics Journal, vol. 2, no. 1, Nov. 2020, pp. e31-e47
4. Cherian C., Malanga G.A., Hogaboom N., Pollack M.A., Dyson-Hudson T.A. Autologous, micro-fragmented adipose tissue as a treatment for chronic shoulder pain in a wheelchair using individual with spinal cord injury: a case report. Spinal Cord Series and Cases. 2019;5(1):46. PMID: 31632705
5. Chughatai M., Mont M.A., Cherian C., et al. Non-operative treatment demonstrates success for stiff total knee arthroplasty after failure of conventional therapy. J Knee Surg. 2016;29(3):188–93. PMID: 26713596
6. Cherian J.J., Kapadia B.H., Bhave A., McElroy M.J., Cherian C., Harwin SF., Mont M.A. Use of Transcutaneous Electrical Nerve Stimulation Device in Early Osteoarthritis of the Knee. J Knee Surg. 2015;28(4):321-7. PMID: 2516240
PEER – REVIEWED ABSTRACTS
1. Hogaboom N., Dyson-Hudson T.A., Cherian C., Malanga G. Pilot Study Evaluating Autologous, Micro-Fragmented Adipose Tissue for Shoulder Pain in Wheelchair Users With SCI. Archives of physical medicine and rehabilitation 2019;100(12):e193.
2. Dyson-Hudson T.A., Malanga G., Cherian C., Michalec M., Kirshblum S. Autologous Micro-Fragmented Adipose Tissue Injection for Shoulder Pain in SCI. Journal of Spinal Cord Medicine, 2018; 40(1):600-1.
3. Cherian C., Malanga G.A., Dyson-Hudson T. A Novel Treatment for a Common Cause of Shoulder Pain: A Case Report. PM&R, 10 (9): Supplement 1. September 2018
4. Cherian C., Malhotra G. Squamous Cell Carcinoma Presenting as a Spinal Accessory Nerve Injury on Electrodiagnostic Evaluation: A Case Report. American Journal of Physical Medicine and Rehabilitation, 97(3): Supplement 1. March 2018
5. Cherian C., Oh-Park M., Averill A. Radial Artery Thrombosis In A Stroke Survivor: Urgent Diagnosis Mimicking A New Stroke. American Journal of Physical Medicine and Rehabilitation, 96(3): Supplement 1. March 2017
INVITED PUBLICATIONS
1. Cherian C. Pearls and Pitfalls for Early Career Physiatrists. Physiatry Forward. November 2018
2. Lekshminarayanan, A., Lamagna, M., Cherian, C. Platelet–Rich Plasma. Pocket PMR. July 2020
SCHOLARLY PRESENTATIONS
Podium Presentations
1. Hogaboom N., Malanga G.A., Cherian C., Dyson-Hudson T. "Pilot study to evaluate autologous, micro-fragmented adipose tissue as a treatment for chronic shoulder pain in wheelchair users with SCI: A 12-month follow up." American Congress of Rehabilitation Medicine (ACRM) 97th Annual Conference, 10/2020 (Converted to an online conference due to Covid-19)
2. Cherian C., Malanga G.A., Hogaboom N., Dyson-Hudson T. "Autologous, micro-fragmented adipose tissue as treatment for chronic shoulder pain in wheelchair using individuals with spinal cord injury: 6-month results of a pilot study." American Spinal Injury Association Annual Scientific Meeting 2020 – DiMarco Fellowship Award Presentation, 10/2020 (Converted to an online conference due to Covid-19)
3. Cherian C., Mautner K. "Orthobiologics: Who, What, When, Where, and Why." Session: An Evidence – Informed Approach to Rehabilitation Following Orthobiologic Procedures. 71st National Athletic Training Association Virtual Clinical Symposia and AT Expo, 07/2020 (Converted to an online conference due to Covid-19)
4. Cherian C., Jayanthi N., Lederer S., Margol M., Mautner K. "Time to Knee Replacement After Orthobiologic Injections (T.K.O.): A Platelet Rich Plasma (PRP) Outcome Study." 13th Annual Emory Sports Medicine Virtual Symposium, Atlanta, GA, 05/2020
5. Cherian C., Jayanthi N., Lederer S., Margol M., Mautner K. "Time to Knee Replacement After Orthobiologic Injections (T.K.O.): A Platelet Rich Plasma (PRP) Outcome Study." 2nd Annual Regenerative Medicine Symposium American Medical Society for Sports Medicine Annual Meeting, 04/2020 (Converted to an online conference due to Covid-19)
6. Cherian C., Malanga G.A., Hogaboom N., Dyson-Hudson T. "Autologous, micro-fragmented adipose tissue as treatment for chronic shoulder pain in wheelchair using individuals with spinal cord injury: A Pilot Study" Rutgers New Jersey Medical School Department of PM&R 30th Annual Resident, Fellow, and Postdoctoral Fellow Research Symposium, West Orange, NJ, 06/2019
7. Cherian C., Malanga G.A., Hogaboom N., Dyson-Hudson T. "Autologous, micro-fragmented adipose tissue as treatment for chronic shoulder pain in wheelchair using individuals with spinal cord injury: A Pilot Study" New Jersey Society Physical Medicine & Rehabilitation Resident Research Night, Edison, NJ, 05/2019
8. Ezema N., Cherian C., Varughese A., Babiker A., Chua S. "Skin Lesions After a Vacation to Connecticut." Mount Sinai Hospital Medical Center Research Day, Chicago, IL, 06/2016
Poster Exhibits
1. Cherian C., Lederer S., Mines B. "An all-conference ticking time bomb. To play or not to play, that is the question?" American Medical Society for Sports Medicine Annual Meeting, 04/2020 (Converted to an online conference due to Covid-19)
2. McGinley B., Cherian C., Jayanthi N. "What the pec? In a tennis player?" American Medical Society for Sports Medicine Annual Meeting, Atlanta, GA, 04/2020 (Converted to an online conference due to Covid-19)
3. Cherian C., Bowers R. "A Novel Treatment for Achilles Tendinosis for an In-season Professional Basketball Player." Interventional Orthopedics Foundation, Broomfield, CO, 02/2020
4. Cherian C., Malanga G., Dyson-Hudson T. "A Novel Treatment for a Common Cause of Shoulder Pain: A Case Report." American Academy of Physical Medicine and Rehabilitation Annual Assembly, Orlando, FL, 10/2018
5. Dyson-Hudson, T.A., Malanga, G., Cherian, C., Hogaboom, N. Michalec, M., Kirshblum, S. "Autologous Micro-fragmented Adipose Tissue Injection for Shoulder Pain in SCI." Academy of Spinal Cord Injury Professionals Annual Meeting. New Orleans, LA, 05/2018
6. Cherian C., Malanga G., Dyson-Hudson T. "A Novel Treatment for a Common Cause of Shoulder Pain in a Weight Lifter: A Case Report." American Medical Society for Sports Medicine Annual Meeting, Orlando, FL, 04/2018
7. Cherian C., Malhotra, G. "Squamous Cell Carcinoma presenting as a Spinal Accessory Nerve Axonal Injury on Electrodiagnostic Evaluation: A Case Report." Association of Academic Physiatrists, Atlanta, GA , 02/2018
8. Cherian C., Malanga G. "Recurrent Knee Pain in an Athlete Diagnosed by Ultrasound, and Subsequently Treated with Combination of Percutaneous Tenotomy, Platelet Rich Plasma (PRP), and Hydrodissection: A Case Report." American Academy of Physical Medicine and Rehabilitation Annual Assembly, Denver, CO, 10/2017
9. Cherian C., Oh-Park M., Averill A. "Radial Artery Thrombosis in a Stroke Survivor: Urgent Diagnosis Mimicking Second Stroke: A Case Report." Association of Academic Physiatrists, Las Vegas, NV, 02/2017
10. Jauregui J.J., Cherian J.J., Kapadia B.H., Cherian C., Mont M.A. "Are Nonagenarians At Increased Complication Risk Following Total Knee Arthroplasty?" American Academy of Orthopaedic Surgeons, Las Vegas, NV, 03/2015
11. Deepti, M., Kalliopi-Stamatina, N., Rehan Puri, M., Cherian, C. "Moyamoya Disease with Associated Depression: A Case Report." Institute on Psychiatric Services, San-Francisco, CA, 10/2014
Publications
PEER – REVIEWED PUBLICATIONS
1. Olufade, O.A., Patel, A., Cherian, C., Sussman, W.I., Bowers, R., Hrubes, M., Zaremski, J.L., Myers, R., Waterbook, A.L. (in press). Suggested Curricular Guidelines for Musculoskeletal and Sports Medicine in PM&R Residency Training. Current Sports Medicine Reports.
2. Hogaboom, N., Malanga, G.A., Cherian, C., Dyson-Hudson T.A. (in press). A pilot study to evaluate micro-fragmented adipose tissue injection under ultrasound guidance for the treatment of refractory rotator cuff disease in wheelchair users with spinal cord injury. The Journal of Spinal Cord Medicine.
3. Cherian, C., Malanga, G., Mautner, K. "Optimizing Platelet-Rich Plasma (PRP) Injections: A Narrative Review". Biologic Orthopedics Journal, vol. 2, no. 1, Nov. 2020, pp. e31-e47
4. Cherian C., Malanga G.A., Hogaboom N., Pollack M.A., Dyson-Hudson T.A. Autologous, micro-fragmented adipose tissue as a treatment for chronic shoulder pain in a wheelchair using individual with spinal cord injury: a case report. Spinal Cord Series and Cases. 2019;5(1):46. PMID: 31632705
5. Chughatai M., Mont M.A., Cherian C., et al. Non-operative treatment demonstrates success for stiff total knee arthroplasty after failure of conventional therapy. J Knee Surg. 2016;29(3):188–93. PMID: 26713596
6. Cherian J.J., Kapadia B.H., Bhave A., McElroy M.J., Cherian C., Harwin SF., Mont M.A. Use of Transcutaneous Electrical Nerve Stimulation Device in Early Osteoarthritis of the Knee. J Knee Surg. 2015;28(4):321-7. PMID: 2516240
PEER – REVIEWED ABSTRACTS
1. Hogaboom N., Dyson-Hudson T.A., Cherian C., Malanga G. Pilot Study Evaluating Autologous, Micro-Fragmented Adipose Tissue for Shoulder Pain in Wheelchair Users With SCI. Archives of physical medicine and rehabilitation 2019;100(12):e193.
2. Dyson-Hudson T.A., Malanga G., Cherian C., Michalec M., Kirshblum S. Autologous Micro-Fragmented Adipose Tissue Injection for Shoulder Pain in SCI. Journal of Spinal Cord Medicine, 2018; 40(1):600-1.
3. Cherian C., Malanga G.A., Dyson-Hudson T. A Novel Treatment for a Common Cause of Shoulder Pain: A Case Report. PM&R, 10 (9): Supplement 1. September 2018
4. Cherian C., Malhotra G. Squamous Cell Carcinoma Presenting as a Spinal Accessory Nerve Injury on Electrodiagnostic Evaluation: A Case Report. American Journal of Physical Medicine and Rehabilitation, 97(3): Supplement 1. March 2018
5. Cherian C., Oh-Park M., Averill A. Radial Artery Thrombosis In A Stroke Survivor: Urgent Diagnosis Mimicking A New Stroke. American Journal of Physical Medicine and Rehabilitation, 96(3): Supplement 1. March 2017
INVITED PUBLICATIONS
1. Cherian C. Pearls and Pitfalls for Early Career Physiatrists. Physiatry Forward. November 2018
2. Lekshminarayanan, A., Lamagna, M., Cherian, C. Platelet–Rich Plasma. Pocket PMR. July 2020
SCHOLARLY PRESENTATIONS
Podium Presentations
1. Hogaboom N., Malanga G.A., Cherian C., Dyson-Hudson T. "Pilot study to evaluate autologous, micro-fragmented adipose tissue as a treatment for chronic shoulder pain in wheelchair users with SCI: A 12-month follow up." American Congress of Rehabilitation Medicine (ACRM) 97th Annual Conference, 10/2020 (Converted to an online conference due to Covid-19)
2. Cherian C., Malanga G.A., Hogaboom N., Dyson-Hudson T. "Autologous, micro-fragmented adipose tissue as treatment for chronic shoulder pain in wheelchair using individuals with spinal cord injury: 6-month results of a pilot study." American Spinal Injury Association Annual Scientific Meeting 2020 – DiMarco Fellowship Award Presentation, 10/2020 (Converted to an online conference due to Covid-19)
3. Cherian C., Mautner K. "Orthobiologics: Who, What, When, Where, and Why." Session: An Evidence – Informed Approach to Rehabilitation Following Orthobiologic Procedures. 71st National Athletic Training Association Virtual Clinical Symposia and AT Expo, 07/2020 (Converted to an online conference due to Covid-19)
4. Cherian C., Jayanthi N., Lederer S., Margol M., Mautner K. "Time to Knee Replacement After Orthobiologic Injections (T.K.O.): A Platelet Rich Plasma (PRP) Outcome Study." 13th Annual Emory Sports Medicine Virtual Symposium, Atlanta, GA, 05/2020
5. Cherian C., Jayanthi N., Lederer S., Margol M., Mautner K. "Time to Knee Replacement After Orthobiologic Injections (T.K.O.): A Platelet Rich Plasma (PRP) Outcome Study." 2nd Annual Regenerative Medicine Symposium American Medical Society for Sports Medicine Annual Meeting, 04/2020 (Converted to an online conference due to Covid-19)
6. Cherian C., Malanga G.A., Hogaboom N., Dyson-Hudson T. "Autologous, micro-fragmented adipose tissue as treatment for chronic shoulder pain in wheelchair using individuals with spinal cord injury: A Pilot Study" Rutgers New Jersey Medical School Department of PM&R 30th Annual Resident, Fellow, and Postdoctoral Fellow Research Symposium, West Orange, NJ, 06/2019
7. Cherian C., Malanga G.A., Hogaboom N., Dyson-Hudson T. "Autologous, micro-fragmented adipose tissue as treatment for chronic shoulder pain in wheelchair using individuals with spinal cord injury: A Pilot Study" New Jersey Society Physical Medicine & Rehabilitation Resident Research Night, Edison, NJ, 05/2019
8. Ezema N., Cherian C., Varughese A., Babiker A., Chua S. "Skin Lesions After a Vacation to Connecticut." Mount Sinai Hospital Medical Center Research Day, Chicago, IL, 06/2016
Poster Exhibits
1. Cherian C., Lederer S., Mines B. "An all-conference ticking time bomb. To play or not to play, that is the question?" American Medical Society for Sports Medicine Annual Meeting, 04/2020 (Converted to an online conference due to Covid-19)
2. McGinley B., Cherian C., Jayanthi N. "What the pec? In a tennis player?" American Medical Society for Sports Medicine Annual Meeting, Atlanta, GA, 04/2020 (Converted to an online conference due to Covid-19)
3. Cherian C., Bowers R. "A Novel Treatment for Achilles Tendinosis for an In-season Professional Basketball Player." Interventional Orthopedics Foundation, Broomfield, CO, 02/2020
4. Cherian C., Malanga G., Dyson-Hudson T. "A Novel Treatment for a Common Cause of Shoulder Pain: A Case Report." American Academy of Physical Medicine and Rehabilitation Annual Assembly, Orlando, FL, 10/2018
5. Dyson-Hudson, T.A., Malanga, G., Cherian, C., Hogaboom, N. Michalec, M., Kirshblum, S. "Autologous Micro-fragmented Adipose Tissue Injection for Shoulder Pain in SCI." Academy of Spinal Cord Injury Professionals Annual Meeting. New Orleans, LA, 05/2018
6. Cherian C., Malanga G., Dyson-Hudson T. "A Novel Treatment for a Common Cause of Shoulder Pain in a Weight Lifter: A Case Report." American Medical Society for Sports Medicine Annual Meeting, Orlando, FL, 04/2018
7. Cherian C., Malhotra, G. "Squamous Cell Carcinoma presenting as a Spinal Accessory Nerve Axonal Injury on Electrodiagnostic Evaluation: A Case Report." Association of Academic Physiatrists, Atlanta, GA , 02/2018
8. Cherian C., Malanga G. "Recurrent Knee Pain in an Athlete Diagnosed by Ultrasound, and Subsequently Treated with Combination of Percutaneous Tenotomy, Platelet Rich Plasma (PRP), and Hydrodissection: A Case Report." American Academy of Physical Medicine and Rehabilitation Annual Assembly, Denver, CO, 10/2017
9. Cherian C., Oh-Park M., Averill A. "Radial Artery Thrombosis in a Stroke Survivor: Urgent Diagnosis Mimicking Second Stroke: A Case Report." Association of Academic Physiatrists, Las Vegas, NV, 02/2017
10. Jauregui J.J., Cherian J.J., Kapadia B.H., Cherian C., Mont M.A. "Are Nonagenarians At Increased Complication Risk Following Total Knee Arthroplasty?" American Academy of Orthopaedic Surgeons, Las Vegas, NV, 03/2015
11. Deepti, M., Kalliopi-Stamatina, N., Rehan Puri, M., Cherian, C. "Moyamoya Disease with Associated Depression: A Case Report." Institute on Psychiatric Services, San-Francisco, CA, 10/2014
Physician Videos
Rothman New York's Dr. Cherian discusses Jacob DeGrom and Francisco Lindor on WFAN
Rothman Physician Spotlight – Dr. Chris Cherian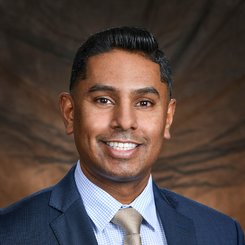 https://rothmanortho.radixhealth.com/dash/self/#/schedule/42290/search