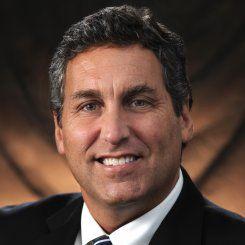 Dr. Liss comes to the Rothman Orthopaedic Institute from Phoenixville Orthopaedic Associates where he was a Partner. An Attending Surgeon in Orthopaedic and Hand Surgery, Dr. Liss, treats patients at Physicians Care Surgical Hospital, Phoenixville Hospital, The Surgery Center at Limerick, Paoli Hospital, Paoli Surgery Center and Pottstown Memorial Medical Center.
In 1992, he completed a Fellowship in Hand Surgery at the Hospital for Joint Diseases Orthopaedic Institute in New York City. Prior thereto, Dr. Liss completed his residency in orthopaedic surgery at Temple University Hospital, and his internship at Pennsylvania Hospital.

Dr. Liss is a member of several professional societies including, the American Academy of Orthopaedic Surgery, the American Society for Surgery of the Hand, Pennsylvania Orthopaedic Society, the Philadelphia Orthopaedic Society and the Pennsylvania Medical Society.
Office Locations
Surgical Locations
Professional Profile
Education
BS Physical Chemistry, Dickinson College
MD Temple University School of Medicine
Titles & Certifications
Board Certified in Hand and Orthopaedic Surgery, American Board of Orthopaedic Surgery
Hospital Affiliations
Physicians Care Surgical Hospital
Phoenixville Hospital
Surgery Center at Limerick
Paoli Hospital
Professional Associations
American Academy of Orthopaedic Surgery
Pennsylvania Orthopaedic Society
American Society for Surgery of the Hand
Philadelphia Hand Club
Philadelphia Orthopaedic Society
Pennsylvania Medical Society
Chester County Medical Society
Medical Society of the State of New York
Orthopaedic Overseas
Health Volunteers Overseas
Physicians Care Surgical Hospital at Limerick
Publications
PUBLICATIONS
Prospective Evaluation of Sleep Improvement Following Carpal Tunnel Release Surgery Short title: Sleep improvement and Carpal Tunnel Release. J Hand Surg, Accepted for Publication
Seigerman DA, Rivlin M, Bianchini J, Liss FE and Beredjiklian PK. A Comparison of Two Sterile Solution Application Methoids During Surgical Preparation of the Hand. J Hand Surg Am 2016 Jun 16; 41(698-702)
Kim N, Matzon JL, Abboudi J, Jones CM, Kirkpatrick W, Leinberry CF, Liss FE, Lutsky KF, Wang ML, Maltenfort M, Ilyas AM. A Prospective Evaluation of Opioid Utilization After Upper Extremity Surgery: Identifying Consumption Patterns and Determining Prescribing Guidelines. J Bone Joint Surg 2016 Oct 19; 98(20):e89.
Ketonis C, Kim N, ,Zmistowski B, Matzon JL, Leinberry CF, Liss FL, Wang ML, Jones C, Abboudi J, Kirkpatrick W, Ilyas AM. Wide Awake Trigger Finger Release Surgery: Prospective Evaluation of Lidocaine, Marcaine, and Exparel. HAND (accepted)
Hoffler CE, Ilyas AM. Fluoroscopic Radiation Exposure: Are We Protecting Ourselves Adequately? J Bone Joint Surg 2015 May 6;97(9):721-5.
Kim N, BS, Matzon J, Abboudi J, Jones CJ, Kirkpatrick W, Leinberry C, Liss FE, Lutsky K, Wang M, Maltenfort M, Ilyas, Prospective Evaluation of Opiod Utilization After Upper Extremity Surgery: Determining Consumption Patterns and Developing Prescribing Guidelines
Jefferson Orthopedic Journal 2015
Beredjiklian P, Doumas C, Liss F, Kim N. Intramedullary and Dorsal Plate Fixation of Distal Radius Fractures. In Wiesel S (eds), Operative Techniques In Orthopaedic Surgery, Philadelphia, USA: Lippincott Williams & Wilkins.
The Interosseous Muscles: The Foundation of Hand Function, Hand Clinics, Liss FE, Vol. 28. No. 1, February 2012
Capsular Injuries of the Proximal Interphalangeal Joint, Liss FE, Green SM , Hand Clinic North Am 8:4, 1992,
Lateral Femoral Condylar, Overgrowth and Varus Knee Deformity Following Distal Femoral Epiphyseodesis, Liss, FE, Steel HH, Clancy M, Betz RR, Orthopaedic Transaction (JBJS), 1990
Stories Related to Frederic E. Liss, M.D.