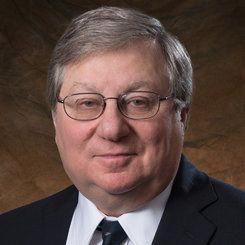 Jeffry F. Rubin, M.D.
Jeffry F. Rubin, M.D., a board-certified orthopaedic surgeon, completed his residency at Columbia-Presbyterian Medical Center in New York, followed by a fellowship in adult reconstructive surgery and total joint replacement at the London Hospital in England.
Dr. Rubin is Clinical Assistant Professor of orthopaedics at Temple University School of Medicine. In addition to his expertise in the treatment of arthritis of the hip and knee, Dr. Rubin also has a dedicated interest in the medical management of fragility fractures, with a focus on the diagnosis and treatment of osteoporosis. He is also a certified clinical densitometrist.

Dr. Rubin's goal is to prevent painful fragility fractures by offering comprehensive screening tools to assess the risk of fractures in patients with osteopenia and osteoporosis.
Professional Profile
Education
Titles & Certifications
Professional Associations
Education
Undergraduate, Temple University, Philadelphia, PA
Medical School, Sidney Kimmel Medical College, Philadelphia, PA
Internship, Abington Memorial Hospital, Abington, PA
General Surgery Residency, Lankenau Medical Center, Wynnewood, PA
Orthopaedic Surgery Residency, New York-Presbyterian Hospital/Columbia University Medical Center, New York, NY
Fellowship, Reconstructive Surgery, The London Hospital, London, England
Titles & Certifications
Board Certified, American Board of Orthopaedic Surgery
Clinical Assistant Professor of Orthopaedic Surgery, Temple University School of Medicine
Professional Associations
American Academy of Orthopaedic Surgeons
American College of Surgeons
Eastern Orthopaedic Association
Montgomery County Medical Society
Pennsylvania Orthopaedic Association
Pennsylvania Medical Association
Philadelphia Orthopaedic Association
Education
Undergraduate, Temple University, Philadelphia, PA
Medical School, Sidney Kimmel Medical College, Philadelphia, PA
Internship, Abington Memorial Hospital, Abington, PA
General Surgery Residency, Lankenau Medical Center, Wynnewood, PA
Orthopaedic Surgery Residency, New York-Presbyterian Hospital/Columbia University Medical Center, New York, NY
Fellowship, Reconstructive Surgery, The London Hospital, London, England
Titles & Certifications
Board Certified, American Board of Orthopaedic Surgery
Clinical Assistant Professor of Orthopaedic Surgery, Temple University School of Medicine
Professional Associations
American Academy of Orthopaedic Surgeons
American College of Surgeons
Eastern Orthopaedic Association
Montgomery County Medical Society
Pennsylvania Orthopaedic Association
Pennsylvania Medical Association
Philadelphia Orthopaedic Association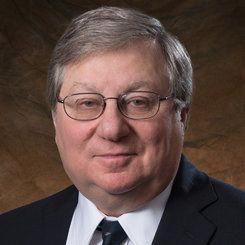 https://rothmanortho.radixhealth.com/dash/self/#/schedule/24098/search