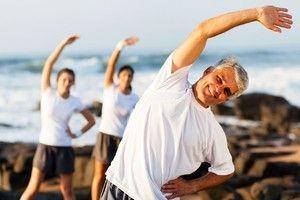 When it comes to addressing cancer, patients want the best
orthopedic oncology Philadelphia
doctors can provide. Rothman Orthopaedic Institute's Orthopedic Oncology program offers world-renowned physicians, who are respected for their expertise in the orthopedic field and continue to put their focus into offering top notch care for cancer patients. Since cancer so often affects bone and soft tissue, the combination of orthopedics and oncology is an important specialty area of care.
Addressing soft tissue sarcomas and metastatic cancer to the skeleton, the team at Rothman Orthopaedic Institute aims to successfully resection cancerous areas while preserving function. In order to leave the body in optimal condition following the removal of a tumor, surgeons must have advanced skill and precise tools. Rothman Orthopaedic Institute orthopedic oncology Philadelphia physicians have both.
Our physicians also provide long-term skeletal care in cancer survivors as part of a cancer treatment partnership with Thomas Jefferson University Hospital's Kimmel Cancer Center.
John Abraham, MD
leads Rothman Orthopaedic Institute's orthopedic oncology program in Philadelphia and the surrounding area. And through a partnership with Thomas Jefferson's Kimmel Cancer Center, he and his team are able to provide patients with care for cancer involving the musculoskeletal system.
In addition to the resectioning of bone, cartilage and soft tissue tumors, Rothman Orthopaedic Institute orthopedic oncologists also provide special care for those suffering from
Skeletal Metastatic Disease
. When cancer that originated in another area of the body spreads to the bones, it is called a metastasis. This disease can be extremely painful, especially if the cancer causes the bone to fracture. Rothman Orthopaedic Institute physicians offer the premier orthopaedic oncology aim to prevent such fractures in patients dealing with metastasis.
For more information about Orthopedic Oncology for Philadelphia, contact Rothman Orthopaedic Institute at 1-800-321-9999 today to set up an appointment.