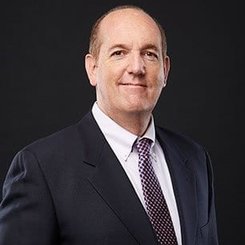 Jonathan Hirsch, PA-C, is a Physician Assistant licensed by the National Commission on Certification of Physician Assistants (NCCPA). He has more than 25 years of experience in general orthopaedics, sports medicine and managing acute orthopaedic injuries.
Jonathan received his undergraduate degree from the University of Delaware and graduated from Hahnemann University's Physician Assistant program in Philadelphia, PA in 1995. He is a member of the American Academy of Physician Assistants (AAPA) and the Pennsylvania Society of Physician Assistants (PSPA).
In his role as a board certified Physician Assistant at the Rothman Orthopaedics, Jonathan provides care in the orthopaedic walk-in clinic in King of Prussia effectively evaluating the full realm of acute orthopaedic injuries and trauma, providing orthopaedic emergency care as well as treating osteoarthritic and sports medicine concerns.
His responsibilities include evaluation and treatment of all soft tissue, bone and joint disorders. He interprets appropriate laboratory testing and diagnostic imaging and performs injections, joint aspiration, splinting, bracing and casting. Jonathan is experienced in pre-operative evaluation and post-operative patient management complementing his experience in the operating room.
Jonathan served as an adjunct faculty member at Arcadia University's Physician Assistant Program and is currently a guest lecturer at the Philadelphia College of Osteopathic Medicine. Jonathan was also a contributing author for the JB Review: "Physician Assistant Review Guide" (Jones & Bartlett Publisher's, 2010).
Prior to joining Rothman Orthopaedics, Jonathan was a Physician Assistant at Bucks County Orthopedic Specialists from 2001 to 2022. During that time, he was voted "BEST Physician Assistant in Bucks County" four years in a row by the Intelligencer Newspaper, Doylestown, PA.
Jonathan's interest in orthopaedics emanated from his own athletic participation. He played professional basketball overseas, as well as experiencing two tours through South America and Europe with the Harlem Globetrotters touring team (the Washington Generals) before his PA schooling.
Jonathan's personal belief is to "treat others as you want to be treated." -Lou Holtz (former Notre Dame football coach).
Show More
Education
Bachelor of Science, Physician Assistant Program, Hahnemann University, Philadelphia, PA
Bachelor of Science, University of Delaware, Newark, DE
Titles & Certifications
Board Certified, National Commission on Certification of Physician Assistants
Advanced Cardiac Life Support
Basic Life Support
Professional Associations
American Academy of Physician Assistants
Physician Assistants in Orthopaedic Surgery
Pennsylvania Society of Physician Assistants
Join the Rothman Orthopaedic Institute E-Mail List
Stay informed about the latest orthopaedic specialties, news, and upcoming events
Sign-Up
Online Scheduling
Schedule your in-person appointment entirely online and in real time. Available for first time and returning patients

Schedule Online Schedule Online