Kirsten has over 25 years of orthopaedic experience in Joint Replacement, Orthopaedic Trauma and Sports Medicine. She is proficient in diagnosing and treating a wide range of orthopaedic conditions. Additionally, she assists in surgery and performs injections.
Kirsten was a competitive athlete and played college basketball and softball. This sparked her interest in orthopaedics. Kirsten now lives in northern New Jersey and enjoys spending time watching her son participate in his sporting events.
Show More
Education
Bachlor of Science, Neuroscience, Trinity College
Physician Assistant Program, Yale School of Medicine
Titles & Certifications
Physician Assistant-Certified, PA-C
Related Physicians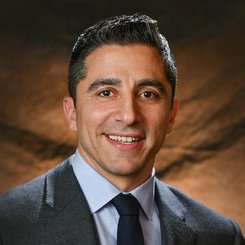 Ari Seidenstein, M.D.
Join the Rothman Orthopaedic Institute E-Mail List
Stay informed about the latest orthopaedic specialties, news, and upcoming events
Sign-Up
Online Scheduling
Schedule your in-person appointment entirely online and in real time. Available for first time and returning patients

Schedule Online