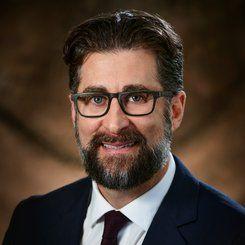 Dr. Ari Greis is a board-certified physician who specializes in the non-operative treatment of spinal and musculoskeletal disorders. He is the director of the Medical Cannabis Department at Rothman Orthopaedic Institute and is a Senior Fellow in the Institute of Emerging Health Professions and the Lambert Center for the Study of Medicinal Cannabis and Hemp. He is interested in the treatment of chronic pain with cannabis as an alternative to opioids.
Dr. Greis is a Clinical Assistant Professor of Rehabilitation Medicine at Thomas Jefferson University who has published numerous research articles, textbook chapters, and continues to teach and lecture to residents and medical students. Dr. Greis served as the chief resident at the University of Washington in Seattle and is fellowship trained in sports and spine rehabilitation. He performs fluoroscopic guided spine injections, ultrasound guided peripheral joint injections, trigger point injections, and electrodiagnostic testing.
Rothman Physician Spotlight – Ari C. Greis, D.O.
Office Locations
Surgical Locations
Professional Profile
Education
B.S., Psychology, Pennsylvania State University
D.O., Philadelphia College of Osteopathic Medicine
Residency, Physical Medicine and Rehabilitation, University of Washington Medical Center
Sports and Spine Rehabilitation Fellowship, Premier Orthopedics
Titles & Certifications
Board Certified, Physical Medicine and Rehabilitation
Professional Associations
American Academy of Physical Medicine and Rehabilitation
Physiatric Association of Spine, Sports, and Occupational Rehabilitation
Greater Philadelphia Pain Society
Publications
Teaching
2000 – 2003 Teaching assistant, undergraduate osteopathic manipulative medicine laboratory, Philadelphia College of Osteopathic Medicine
8/2006 Guest Lecturer, Rehab 415, "System Review for Physical Therapists", University of Washington School of Physical Therapy
5/2007 Rehabilitation Medicine Grand Rounds Lecture, "The Use of Manual Medicine in the Treatment of Mechanical Neck Pain", University of Washington Medical Center
4/2008 Rehabilitation Medicine Resident Lecture, "An Interventional Spine Approach to Lumbar Radiculopathy", University of Pennsylvania Medical Center
7/2008 Rehabilitation Medicine Resident Lecture, "The Use of Manual Medicine in the Treatment of Mechanical Neck Pain", University of Pennsylvania Medical Center
9/2008 Rehabilitation Medicine Resident Lecture, "Chronic Foot and Ankle Overuse Injuries"
Temple University Hospital
Rehabilitation Medicine Resident Lecture, "Foot and Ankle: The Functional Base of the Kinetic Chain", Temple University Hospital
Rehabilitation Medicine Resident Lecture, "Physical Examination of the Foot and Ankle", Temple University Hospital