Christopher M. Aland, M.D.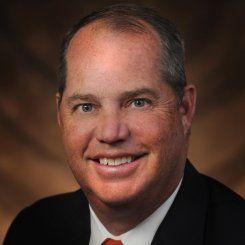 Dr. Aland is board certified in Orthopaedic surgery and has 40 years of orthopaedic experience as a sports medicine surgeon. He has been a long standing member of the American Orthopedic Society for Sports Medicine as well as the Arthroscopy Association of North America, where he previously served as Master Instructor in arthroscopic surgery.

Dr. Aland now focuses his practice on the non-operative care of sports injuries, joint problems, degenerative arthritis and a wide range of musculoskeletal disorders. He continues to serve as the team physician for Pennsbury, Council Rock, Upper Moreland, Bensalem and Morrisville high schools.
Key Contact Information
Clinical Questions: 215-642-6930
Office Locations
Surgical Locations
Professional Profile
Education
B.S. Biology - Loyola University
Doctorate Medicine - University of Maryland School of Medicine
Orthopaedic Residency - University of Medicine and Dentistry of New Jersey Robert Wood Johnson, New Brunswick, NJ
Titles & Certifications
Chief of Orthopedic Service - Aria Medical Center Bucks County
Assistant Professor of Orthopedics - Allegheny University (1996 - 1998)
Diplomat of the National Board of Medical Examiners
American Board of Orthopedic Surgery- Certified
Hospital Affiliations
Rothman Orthopaedic Specialty Hospital
St. Mary Medical Center
Professional Associations
American Academy of Orthopedic Surgeons
Arthroscopy Association of North America
International Society of Arthroscopy, Knee Surgery And Orthopedic Sports Medicine
Pennsylvania Medical Association
Irish American Orthopedic Society
American Orthopedic Society for Sports Medicine
American Society of Sports Medicine
Christian Medical and Dental Society
Dooley Society, University of Notre Dame
Related Programs
This is a center where patients can go to have their disabled joint biological resurfaced, realigned, and stabilized without having the joint replaced by artificial materials such as metal and plastic. It is well known that the outcomes of patients under the age of 50 undergoing artificial joint replacement are not as good as we would like. Therefore we feel the future of Orthopaedics is to try to restore a joint back to its original anatomy by realignment, ligament reconstruction, and cartilage restoration.

Read More
Related Specialties
Stories Related to Christopher M. Aland, M.D.