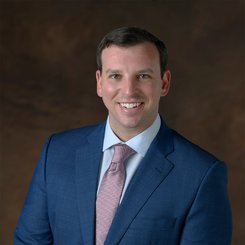 Meet Dr. Hirsch
David C. Hirsch, MD
Dr. David Hirsch is an orthopaedic surgeon specializing in hand and wrist conditions. His areas of expertise include hand and wrist pathology, nerve and tendon disorders, wrist and elbow arthroplasty, and arthroscopy. He also provides expert fracture care for a variety of orthopaedic injuries.
Dr. Hirsch's approach to care includes acting as the point person for his patients' treatment planning, ensuring thorough communication among multidisciplinary medical team members. He actively explores novel approaches to orthopaedic care while emphasizing patient education and the need to tailor therapies according to the needs of each individual.
El Dr. David Hirsch es cirujano ortopédico especializado en afecciones de la mano y la muñeca. Sus áreas de especialización incluyen la patología de la mano y la muñeca, los trastornos nerviosos y tendinosos, la artroplastia de muñeca y codo, y la artroscopia. También ofrece atención experta de fracturas para una variedad de lesiones ortopédicas.
Su enfoque de la atención incluye ser la persona central responsable de la planificación del tratamiento de sus pacientes, garantizando una comunicación integral entre los miembros del equipo médico multidisciplinar. Busca activamente nuevos enfoques para la atención ortopédica mientras enfatiza la educación de los pacientes y la necesidad de adaptar las terapias a las necesidades de cada persona.
Professional Profile
Education
MD, Temple University School of Medicine, Philadelphia, PA
Residency, Orthopaedic Surgery, University of Pittsburgh Medical Center, Pittsburgh, PA
Fellowship, Hand and Upper Extremity, University of Chicago, Chicago, IL
Education
MD, Temple University School of Medicine, Philadelphia, PA
Residency, Orthopaedic Surgery, University of Pittsburgh Medical Center, Pittsburgh, PA
Fellowship, Hand and Upper Extremity, University of Chicago, Chicago, IL
BIBLIOGRAPHY
PEER-REVIEWED PUBLICATIONS
1. Yagi H, Chen AF, Hirsch DC, Rothenberg AC, Tan J, Alexander PG, Tuan RS. "Antimicrobial activity of mesenchymal stem cells against Staphylococcus aureus." Stem Cell Res Ther. 2020 Jul 17;11(1):293. PMID: 32680544
2. Rothrauff BB; Smith CA; Ferrer GA; Novaretti JV; Pauyo T; Chao T; Hirsch DC.; Beaudry MF' Herbst E; Tuan RS; Debski RE; Musahl V. "The Effect of Adipose-Derived Stem Cells on Enthesis Healing After Repair of Acute and Chronic Massive Rotator Cuff Tears in Rats." JSES, 2019 Apr; 28(4): 654-664. PMID: 30527883
3. Fowler JR; Hirsch DC; Kruse K. "The Reliability of Ultrasound Measurements of the Median Nerve at the Carpal Tunnel Inlet." J Hand Surg AM, 2015 Oct; 40(10): 1992-5. PMID: 26319771
Stories Related to David C. Hirsch, MD
https://www.youtube.com/watch?v=3218uR2tMnI&ab_channel=RothmanOrthopaedics
Publications
BIBLIOGRAPHY
PEER-REVIEWED PUBLICATIONS
1. Yagi H, Chen AF, Hirsch DC, Rothenberg AC, Tan J, Alexander PG, Tuan RS. "Antimicrobial activity of mesenchymal stem cells against Staphylococcus aureus." Stem Cell Res Ther. 2020 Jul 17;11(1):293. PMID: 32680544
2. Rothrauff BB; Smith CA; Ferrer GA; Novaretti JV; Pauyo T; Chao T; Hirsch DC.; Beaudry MF' Herbst E; Tuan RS; Debski RE; Musahl V. "The Effect of Adipose-Derived Stem Cells on Enthesis Healing After Repair of Acute and Chronic Massive Rotator Cuff Tears in Rats." JSES, 2019 Apr; 28(4): 654-664. PMID: 30527883
3. Fowler JR; Hirsch DC; Kruse K. "The Reliability of Ultrasound Measurements of the Median Nerve at the Carpal Tunnel Inlet." J Hand Surg AM, 2015 Oct; 40(10): 1992-5. PMID: 26319771