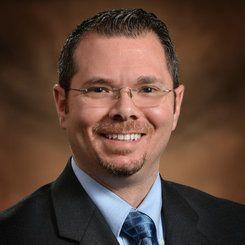 Dennis N. Nutini, MD
Dr. Nutini is a board certified Physical Medicine and Rehabilitation specialist with an added qualification in Sports Medicine. He treats an array of musculoskeletal conditions focusing on the shoulder, hip and knee using the latest non operative treatments including, Musculoskeletal Ultrasound diagnostic and interventional techniques.
Dr. Nutini served as assistant team physician for the Cleveland Browns, the Cleveland Cavaliers as well as the Cleveland Indians. In addition, he has covered the Cleveland Marathon and numerous professional sport tournaments.
Professional Profile
Education
Titles & Certifications
Professional Associations
Education
B.S., University of Scranton, Scranton, PA
M.D., Drexel University College of Medicine, Philadelphia, PA
Internship, Department of Medicine, State University of NY at Stony Brook University Hospital, Stony Brook, NY
Residency, Physical Medicine and Rehabilitation, Mount Sinai Hospital, New York, NY
Fellowship, Primary Care Sports Medicine, Cleveland Clinic, Euclid, OH
Titles & Certifications
Board Certified, American Board of Physical Medicine and Rehabilitation
Certificate of Added Qualification in Sports Medicine
Professional Associations
American Medical Society for Sports Medicine
Physical Medicine and Rehabilitation: The Journal of Injury, Function and Rehabilitation (Reviewer)
American Academy of Physical Medicine and Rehabilitation
Education
B.S., University of Scranton, Scranton, PA
M.D., Drexel University College of Medicine, Philadelphia, PA
Internship, Department of Medicine, State University of NY at Stony Brook University Hospital, Stony Brook, NY
Residency, Physical Medicine and Rehabilitation, Mount Sinai Hospital, New York, NY
Fellowship, Primary Care Sports Medicine, Cleveland Clinic, Euclid, OH
Titles & Certifications
Board Certified, American Board of Physical Medicine and Rehabilitation
Certificate of Added Qualification in Sports Medicine
Professional Associations
American Medical Society for Sports Medicine
Physical Medicine and Rehabilitation: The Journal of Injury, Function and Rehabilitation (Reviewer)
American Academy of Physical Medicine and Rehabilitation
Centers of Excellence