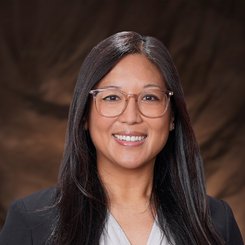 Jaclyn Rodriguez, D.O., M.P.H.
Dr. Rodriguez is a board-certified, fellowship trained Primary Care Sports Medicine physician. She completed her medical training in family medicine at Jefferson Health Northeast and then went on to complete her sports medicine fellowship at Thomas Jefferson University Hospital.
During her training, she served as an assistant team physician for athletes at the high school, collegiate (Jefferson University, St. Joseph University and Villanova University) and professional levels (Philadelphia Eagles and Philadelphia Phillies). She also served as the medical director of the LPGA LA Open while she was practicing in Los Angeles.
Her expertise includes diagnosing, treating and preventing injuries associated with athletics, including concussion, strains, sprains, overuse injuries and acute and stress fractures. Outside of work, she enjoys running, playing tennis, hiking and rock climbing with her husband to stay active.
Professional Profile
Education
Professional Associations
Education
Master of Public Health, Drexel University, Philadelphia, PA
Doctor of Osteopathic Medicine, Touro College of Osteopathic Medicine, New York, NY
Residency, Family Medicine/Emergency, Jefferson Health Northeast, Philadelphia, PA
Fellowship, Primary Care Sports Medicine, Thomas Jefferson University Hospital, Philadelphia, PA
Professional Associations
American Academy of Family Physicians
American Osteopathic Association
American Medical Society for Sports Medicine
Education
Master of Public Health, Drexel University, Philadelphia, PA
Doctor of Osteopathic Medicine, Touro College of Osteopathic Medicine, New York, NY
Residency, Family Medicine/Emergency, Jefferson Health Northeast, Philadelphia, PA
Fellowship, Primary Care Sports Medicine, Thomas Jefferson University Hospital, Philadelphia, PA
Professional Associations
American Academy of Family Physicians
American Osteopathic Association
American Medical Society for Sports Medicine