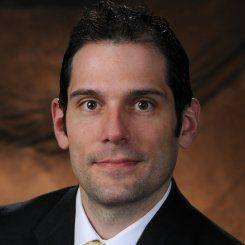 Michael W. Molter, D.O.
Dr. Molter is a board certified physical medicine and rehabilitation physician who specializes in the treatment of spinal conditions with an interest in sports medicine. He previously served as team physician for high schools in greater Altoona, PA such as, the Hollidaysburg Tigers and the Bishop Guilfoyle Mauraders.
Dr. Molter also assisted in the care of the Altoona Curve, Minor League affiliate of the Pittsburgh Pirates.
Professional Profile
Education
Titles & Certifications
Professional Associations
Education
B.S., Biology, Gannon University, Erie, PA
D.O., Lake Erie College of Osteopathic Medicine, Erie, PA
Residency, Physical Medicine and Rehabilitation, Medical University of South Carolina, Charleston, SC
Internship, Ohio Valley Medical Center, Wheeling, WV
Titles & Certifications
Board Certified, Physical Medicine and Rehabilitation
Professional Associations
American Medical Association
Association of Academic Physiatrists
Pennsylvania Osteopathic Medical Association
American College of Sports Medicine
Pennsylvania Medical Society
Education
B.S., Biology, Gannon University, Erie, PA
D.O., Lake Erie College of Osteopathic Medicine, Erie, PA
Residency, Physical Medicine and Rehabilitation, Medical University of South Carolina, Charleston, SC
Internship, Ohio Valley Medical Center, Wheeling, WV
Titles & Certifications
Board Certified, Physical Medicine and Rehabilitation
Professional Associations
American Medical Association
Association of Academic Physiatrists
Pennsylvania Osteopathic Medical Association
American College of Sports Medicine
Pennsylvania Medical Society
Research & Presentations
April 2011 Spontaneous Tear of Iliopsoas Tendon
Poster Presentation AAP Conference
April 2011 Double Crush Syndrome of Lower Extremity
Poster Presentation AAP Conference
August 2010 Common Cycling Injuries
Penn Medicine at Radnor
September 2010 Freedom from Arthritis-Mainly Your Health Speaker Series
Penn Medicine at Radnor
February 2010 Evaluation of Arm Pain-University of Pennsylvania
Penn Medicine at Radnor
December 2008 Real Practice of Physiatry-University of Pennsylvania
Philadelphia PA
January 2007 Advanced Options for Osteoarthritis – Altoona Regional
Health System, Health Fair, Altoona PA
April 2006 Cumulative Trauma Disorders – Health South Rehabilitation Hospital, Altoona PA
July 2005 Non-surgical treatment of Osteoarthritis – Nason Hospital
May 2005 Aquatic Therapy, St. Elizabeth's Medical Center, Brighton, MA and
and April 2005 Health South Rehabilitation Hospital, Altoona PA
September 2004 Physical Medicine In Relation to Workman's Compensation, Health
South Rehabilitation Hospital, Altoona PA
November 2002 HIV Rehabilitation, Physical Medicine Grand Rounds
February 2002 Basics of Cancer Rehabilitation, Physical Medicine Grand Rounds
September 2001 Arthrogryposis, Physical Medicine Grand Rounds
September 2000 Development of Osteopathic Medicine and Relation
to Physical Medicine, Physical Medicine Grand Rounds
August 1999 Malignant Melanoma Intern Lecture Series, Ohio Valley Medical Center
August 1999 Prostatic Hypertrophy, Intern Lecture Series, Ohio Valley Medical Center
July 1999 Ovarian Carcinoma, Intern Lecture Series, Ohio Valley Medical Center
January 1998 Nerve Entrapment Syndromes, Sports Medicine Club,
Allegheny General Hospital
Publications
Research & Presentations
April 2011 Spontaneous Tear of Iliopsoas Tendon
Poster Presentation AAP Conference
April 2011 Double Crush Syndrome of Lower Extremity
Poster Presentation AAP Conference
August 2010 Common Cycling Injuries
Penn Medicine at Radnor
September 2010 Freedom from Arthritis-Mainly Your Health Speaker Series
Penn Medicine at Radnor
February 2010 Evaluation of Arm Pain-University of Pennsylvania
Penn Medicine at Radnor
December 2008 Real Practice of Physiatry-University of Pennsylvania
Philadelphia PA
January 2007 Advanced Options for Osteoarthritis – Altoona Regional
Health System, Health Fair, Altoona PA
April 2006 Cumulative Trauma Disorders – Health South Rehabilitation Hospital, Altoona PA
July 2005 Non-surgical treatment of Osteoarthritis – Nason Hospital
May 2005 Aquatic Therapy, St. Elizabeth's Medical Center, Brighton, MA and
and April 2005 Health South Rehabilitation Hospital, Altoona PA
September 2004 Physical Medicine In Relation to Workman's Compensation, Health
South Rehabilitation Hospital, Altoona PA
November 2002 HIV Rehabilitation, Physical Medicine Grand Rounds
February 2002 Basics of Cancer Rehabilitation, Physical Medicine Grand Rounds
September 2001 Arthrogryposis, Physical Medicine Grand Rounds
September 2000 Development of Osteopathic Medicine and Relation
to Physical Medicine, Physical Medicine Grand Rounds
August 1999 Malignant Melanoma Intern Lecture Series, Ohio Valley Medical Center
August 1999 Prostatic Hypertrophy, Intern Lecture Series, Ohio Valley Medical Center
July 1999 Ovarian Carcinoma, Intern Lecture Series, Ohio Valley Medical Center
January 1998 Nerve Entrapment Syndromes, Sports Medicine Club,
Allegheny General Hospital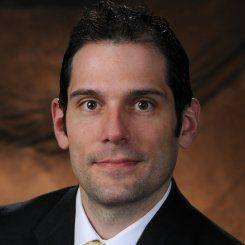 https://rothmanortho.radixhealth.com/dash/self/#/schedule/24385/search