Theodore D. Conliffe, Jr., M.D.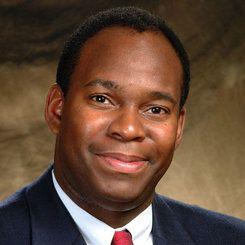 Dr. Conliffe is a board certified specialist in physical medicine and rehabilitation. He has conducted research on carpal tunnel syndrome and pregnancy and has published his research on lower back pain.
Office Locations
Surgical Locations
Professional Profile
Education
B.S., Georgetown University
M.D., Hahnemann University
Internship, Internal Medicine, Lehigh Valley Hospital
Residency, Rehabilitation Medicine, University of Chicago/Schwab Rehabilitation Hospital
Titles & Certifications
National Board of Medical Examiners
Board Certified, Physical Medicine and Rehabilitation
Certificate of Added Qualification in Pain Medicine
Hospital Affiliations
Thomas Jefferson University Hospital
Kennedy Surgery Center
Summit Surgery Center
Professional Associations
American Academy of Physical Medicine and Rehabilitation
Physiatric Association of Spine, Sports and Occupational Medicine
Pennsylvania Medical Society
Interventional Spine Injection Society
American Medical Society
Publications
Chapter: "SacroiliacInjections,MinimallyInvasive Pain Proocedures"
Presentation: Poster, 2007, American Academy of PMR, Sept 2007 Lumber Radiculpathy Caused by Varicella Zoster with Lumber Spondylosis"
2008 Art Conliffe, TD: Dholakia, M: Broyer, Z. "Herpes Zoster Radiculopathy Treated with Fluoroscopically-Guided Selective Nerve Root Injection". Pain Physician 2009; 12: 851-853.
1998 " Low Back Paing Caused by Duodenal Ulcer". Weiss
, DJ, Conliffe, TD: Tata N. Archives Physical Medicine and Rehabilitation 1998; 79;1137-9
Weiss, DJ: Conliffe, TD: TaMedicine and Rehabilitation 1998; 79:1137-9.
1996 Grand Rounds Presentation
Cook County Hospital, Chicago, Illinois
Overview of Spinal Cord Injury
1996 Grand Rounds Presentation
University of Chicago, Illinois
Physical Agent Modalities
1997 Grand Rounds Presentation
Schwab Rehabilitation Hospital
Unusual Causes of Low Back Pain