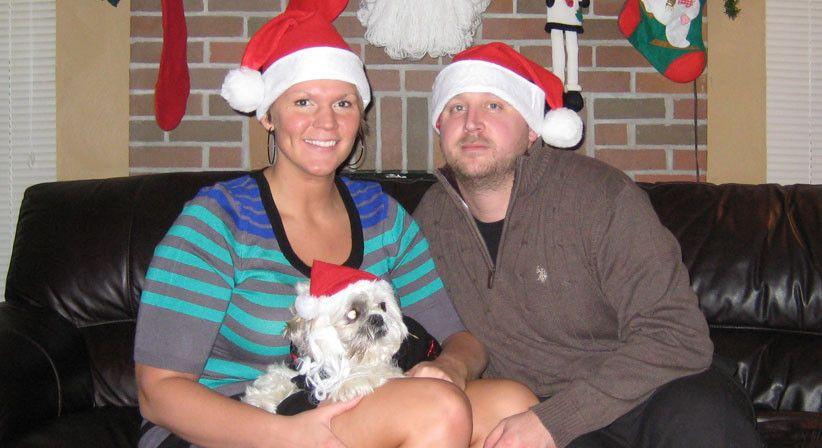 When I was diagnosed with several hip abnormalities in July 2009, I was extremely distraught. As a four sport high school athlete and collegiate All-American, I had never even had any serious injuries or pain. Also, I never heard of bilateral dysplasia,
femoroacetabular Impingement
or acetabular retroversion.
Being 27 years old and ready to start a family, I was at odds with the lack of solutions provided to me by four different orthopedic surgeons, all who directly told me that they could not provide an answer to my pain. One doctor even criticized my developmental condition by saying "If you were my wife, I wouldn't let you get pregnant. Your life is going to be miserable and you'll be on narcotics until you're 50. There's nothing I can do for you."
Frustrated and still understanding my conditions, I spent one year doing endless doctor's appointments, x-rays, MRIs, and arthrograms. Finally, I sent my records to Bora for
Dr. Javad Parvizi,
to review. We live 5-6 hours away from Bensalem and I wanted to make sure that our visit would be worth the time. I couldn't have made a better choice. I was able to make an appointment and see Dr. Parvizi that month.
Unlike every other orthopedic visit, Dr. Parvizi provided a solution at our first meeting: he could perform a surgery that would eliminate my pain. Dr. Parvizi answered all of my questions as well as my husband's. He listened to us both and exhibited a bedside manner that I had never witnessed by a medical professional. My family was relieved that I could finally be positive about my hips.
I had my right
femoroacetabular osteoplasty
in November 2010 and left FAO in June 2011. All through pre-surgery, surgery, and post op recovery,
Dr. Parvizi
and his nurse Bora were the paragon of professionalism, kindness, and sincerity. I knew that they truly wanted to make my life better. Dr. Parvizi answered all emails I sent him and Bora returned every call I placed. Dr. Parvizi remembered my symptoms and history every visit. He looked me in the eyes: a far too often neglected manner of doctors. He never rushed an appointment or used vocabulary that was 'dumbed down' for sake of a possible low cognitive level, another poor habit of many physicians.
Unfortunately, I still had severe
arthritis
that was too far advanced for those reconstructive surgeries to last as long as we'd hoped. I had
bilateral total hip replacements
in July 2012. Dr. Parvizi took every step to make sure this was the best plan for me and my future.
Being an athlete all my life, I looked up to those who played professional sports. I had heroes that were able to accomplish things like win trophies or medals. In hindsight, I truly did not know the meaning of hero until I met
Dr. Parvizi
. He is much more than my doctor: he transformed my life. He is my hero…there is no better word for it.
Now at age 32, I am living a life that is pain free. I am able to participate in exercises that previously would've been impossible.
Taking that first step to call the Rothman Orthopaedic Institute literally changed my life for the better. I couldn't be more thankful!
Related Specialties
Related Physicians
All Specialties
Hip
Knee
Spine
Sports Medicine
Shoulder & Elbow
Foot & Ankle
Hand & Wrist
Physical Medicine & Rehabilitation
Orthopaedic Oncology
Orthopaedic Trauma & Fracture Care
General Orthopaedics
Physician Language
All Languages
English
Swedish
Chinese
Tamil
Spanish
Italian
Korean
Persian
Arabic
German
Turkish
Gujarati
Hindi
Punjabi
Filter Physicians
Filter
Sort
All Specialties
Hip
Knee
Spine
Sports Medicine
Shoulder & Elbow
Foot & Ankle
Hand & Wrist
Physical Medicine & Rehabilitation
Orthopaedic Oncology
Orthopaedic Trauma & Fracture Care
General Orthopaedics
All Languages
English
Swedish
Chinese
Tamil
Spanish
Italian
Korean
Persian
Arabic
German
Turkish
Gujarati
Hindi
Punjabi
Greater Philadelphia
All Locations

{{item.title}}

{{distanceText(item)}}