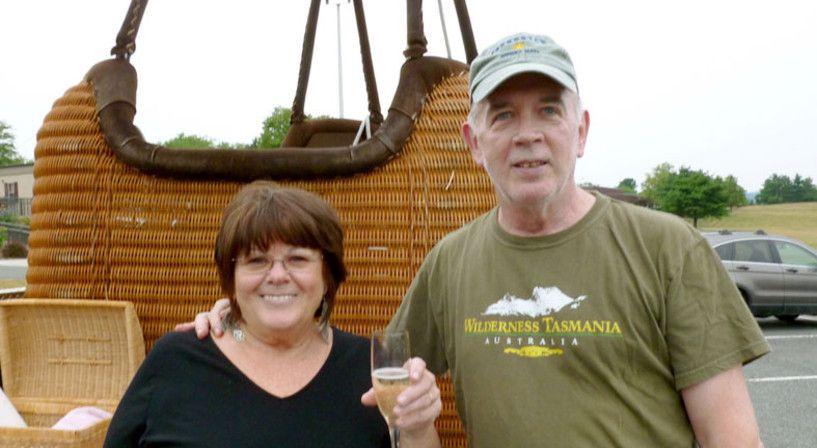 My story is short, and looking back it almost seems miraculous. Last spring while visiting my son, his wife and our new grandson in Sydney, Australia, I began to experience pain in my left leg. Although I was preparing to celebrate my seventieth birthday, I had always considered myself to be a very healthy and active individual. Within a week after returning from our trip the pain became more intense and was traveling down my right leg as well. Days later I could no longer walk and depended on the use of a walker. I had never before experienced such pain and I realized that I had to get help immediately.

A whirlwind of visits to specialists and imaging centers followed while I tried to cope with the pain. The most memorable moment was seeing a surgeon who I had just met with drive by me in his car, while I was all but crawling down the handicap ramp from his office. Then I realized that I was just a number.
Then someone recommended Rothman Orthopaedic Institute based on the positive outcome a friend of theirs had. We called Rothman Orthopaedic Institute to seek an appointment, and they arranged to see me immediately. From that moment forward things began to brighten. The facility seemed first rate and the support staff could not be more supportive. The surgeon Dr. D. Greg Anderson was empathetic, patient and extremely informative. He confirmed the diagnosis, a probable one inch cyst in my lumbar spine, understood the kind of pain I was experiencing and immediately scheduled me for surgery. He also volunteered to have a neurosurgeon there to assist him in the event there might be any complications. Although he never said so, I also suspect that he altered his impending vacation in order to accommodate my surgical date. It all happened so quickly that I didn't even have time to be scared.
So here is the miraculous portion of the story. My recovery seemed almost instantaneous. As fast as I got sick I became well and the procedure was a complete success. I was home within two days with almost no pain. The experience I had at Thomas Jefferson University Hospital was comparable to that at Rothman Orthopaedic Institute. The staff and the nurses in particular, were all wonderful to me. At one point I asked one in particular, "What kind of training do they give you or is it some pill you all take?" She just smiled and said, "No, we just like working here".
Nine months later I am still fine but here is an anecdote worth sharing. Last October my wife also chose Rothman Orthopaedic Institute to have hip replacement surgery. Dr. Hozack was her physician and her experience was every bit as positive as mine.
Related Specialties