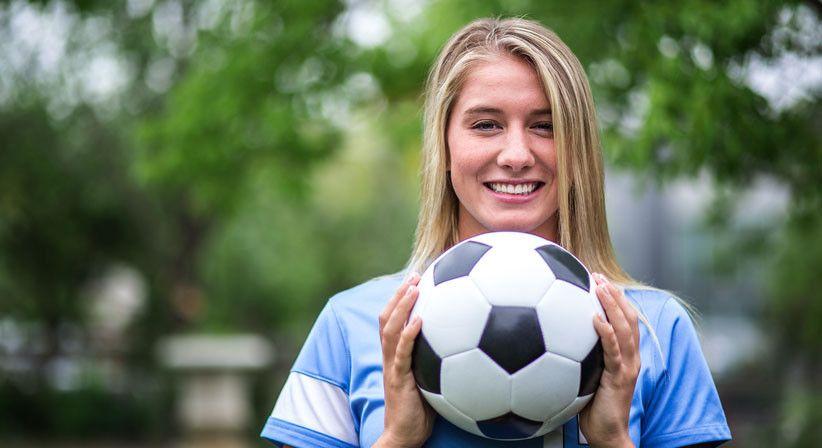 More than 100 miles from home, at a soccer tournament in North Carolina, Sarah's high school soccer career was stopped in its tracks in the fall of her junior year. A knee sprain, her teammates hoped. But Sarah's mom knew an ACL tear when she saw one. And she knew just where to go next.
In pursuit of the ball, Sarah planted her foot just as an opposing player took it out from under her. Watching from the sideline, her mother felt a shock of recognition. She'd seen her older daughter tear her anterior cruciate ligament on a sports field, and this could have been a TV replay.
Though the team trainer suspected a knee sprain, he advised Sarah and her mom to seek a second opinion at the Rothman Orthopaedic Institute. Torn ACLs are increasingly common among young female athletes and Sarah's tear was typical of the injuries we see and repair.
Now fully recovered and back in game shape, Sarah is eager to start college. Although she missed her window to be recruited for soccer, she plans to walk on and compete for a starting position. We wouldn't count her out.
Related Specialties