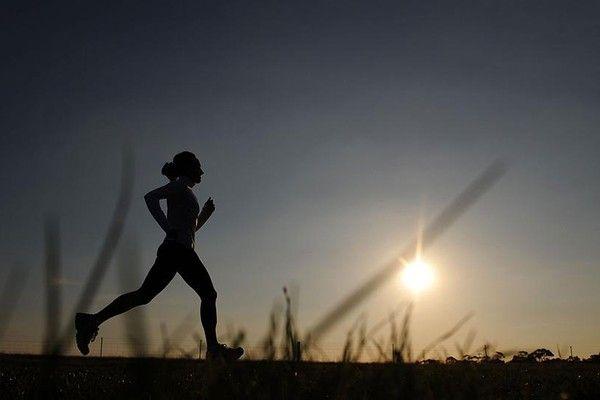 After spending so many winter days inside, the warmer temps have us craving nature more than ever. And with hiking being one of the best ways to immerse ourselves in the great outdoors, it's understandable why many of us will try to spontaneously take a trip into the thick of it.
However, with so many months off during the cold season, you may be feeling a little rusty, putting you at greater risk for injury. Check out some tips to adhere to when venturing out for your first hike of the season.
Start Off Slow
While it may be enticing to take on one of the more egregious (but scenic) hikes in your area, it's always best to start off with something light to get started. Of course, starting slow doesn't necessarily mean taking a flat trail, but rather just preparing yourself as well as you can for your first trip out.
Here's a few tips to help you establish some rhythm:
Find a friend – Though hiking alone can provide a sense of freedom and privacy, going with a friend or family member is recommended. If you know someone who is already an active hiker, tagging along on their next trip is a great way to learn best practices along the way. Even more importantly, if you happen to get hurt, you'll have a familiar face nearby to make sure you get home safely.

Pick a simple trail – Before you start planning a day for your hike, be sure to pick a trail that matches that of your fitness level and skill as a hiker. You'll want to consider a number of variables, including things like distance, elevation, weather on that particular day, and how much time you actually have to hike.

Bring the proper gear – Safety should always come first when hiking, making the gear you bring along an important part of any adventure into the wilderness. Based on the type of trail you're going on, you'll want to evaluate if you should bring items like a backpack, warmer clothing, snacks, and, most importantly, a water bottle.

Stretch - whether you are new to hiking or have been doing it for some time, make sure you take 5-10 minutes beforehand to stretch out your legs, specifically your hamstrings and IT band. This will help you move better and decrease your risk of injury.
Make Sure You Hydrate
Being made up of about three-fifths water, it makes sense why the human body is heavily reliant on H20 in order to function properly. In fact, it's recommended that we drink anywhere from 2.5 to 4 liters of water per day – 2.7 liters for women and 3.7 for men, to be exact. That's about 13 – 15 cups a day.
Water is one of the most significant parts of our diet and is responsible for a number of jobs in the human body. Some of those jobs include functions like:
Regulating body temperature
Stabilizing your heartbeat
Assisting in digestion
Providing protection for your organs and tissues
Cleansing bacteria from your bladder
Delivering oxygen to your muscles and joints
Specifically, when adventuring to a higher altitude, it's even more important to stay hydrated because your body requires more water to perform. With that in mind, hydrating yourself both before and during a hike should be your number one priority.
To take it one step further, it's also recommended that you get enough electrolytes in you to replace the sodium that comes out when you sweat. So, whether you're putting back an energy drink or pouring hydration powder into your canteen of water, you'll want to make sure you're refilling on the salts and minerals that keep your blood pumping at a healthy rate.
Pay Attention to New Pains and Aches
It may seem like an obvious note, but being aware of new pains or aches can go a long way towards ensuring you're not overexerting your body. Doing so is actually a very common problem – these are often referred to as "overuse injuries."
Overuse injuries occur when someone pushes their joints and ligaments to their stamina limit on a consistent basis without giving them the proper time to heal. In the case of hiking, those who suddenly begin to consistently hike without stretching or preparing their lower body prior can find themselves dealing with issues like runners knee or plantar fasciitis. In some cases, it can even lead to stress fractures in the foot and ankle, which take much longer to recover from than the soft tissue injuries mentioned prior.
Taking the time to care for any new injuries you might find yourself dealing with can be the difference between a few days off from the trail and being in a soft cast for 6-8 weeks. Listen to your body and seek out attention from a medical professional as soon as possible.
____________________________________________________________________________
If You're Injured, Find An Orthopedic Specialist
Though it's one of the most enjoyable outside activities to partake in, hiking does come with some risk of injury. If you ever find yourself dealing with a nagging pain or something more serious than that, be sure to talk to an orthopedic specialist whenever the opportunity becomes available.
At Rothman Orthopaedics, our orthopedic care physicians are some of the best in the world, making us a top provider for sports medicine in the region for decades. If you or a loved one is dealing with a bone or soft tissue injury, please call us at 1-800-321-9999 to set up an appointment with one of our specialists.