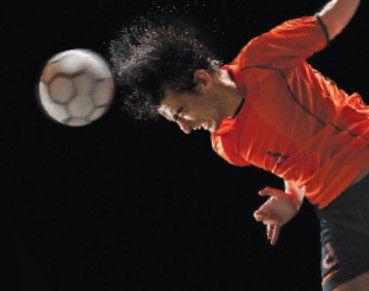 If you have recently suffered a concussion, or if you think that someone you know is displaying the symptoms typical of a person who is suffering from a concussion, seeking immediate treatment is a medical necessity. Whether you have been injured in a football game, working around the house, or in an automobile or bicycle accident, you may have sustained injuries to your head without even realizing it. If you are experiencing dizziness, memory loss, headaches, fogginess, loss of balance, or any other unusual feelings or emotions, contact the best concussion center Philadelphia has to offer.
Rothman Orthopaedic Institute
is a clinical partner at the Jefferson Comprehensive Concussion Center, and we use the best procedures and technology for diagnosing and treating concussions. Our methods and expertise are highly regarded throughout the region, and the Jefferson Comprehensive Concussion Center is considered the premier destination for concussion treatment in the Delaware Valley.
What Makes the Best Concussion Center Philadelphia Residents Can Trust?
For a patient who has suffered a head injury and suspects that he or she might have a concussion, there are a few things that are essential to look for in a concussion program. The physicians of Rothman Orthopaedic Institute at the Jefferson Comprehensive Concussion Center ensure only the most advanced procedures and best practices in the diagnosis and treatment of concussions. These include:
ImPACT (Immediate Post-Concussion Assessment and Cognitive Testing), a computerized evaluation system that helps our doctors determine the extent of your injury, a recovery plan, and when it is safe for you to return to work or play
BESS (Balance Error Scoring System), a test used to determine balance and vestibular deficiencies
Visual/tracking therapy
Vestibular therapy
Neuropsychological testing for issues such as epilepsy, dementia, multiple sclerosis, and other complications that may lead to a prolonged recovery time
Baseline testing for sports programs, so that athletes can establish a pre-concussive marker to use for comparison when an injury occurs