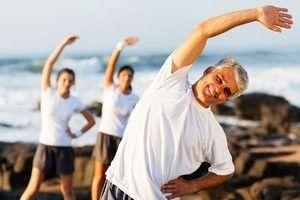 Orthopaedic Emergencies Require the Best Immediate Care Clinic Near Philadelphia
Have you or someone you know ever suffered from an orthopaedic injury? You may have spent long hours in the local emergency room, waiting to be seen by a general doctor who may or may not specialize in orthopaedics. Next time, why not visit the best immediate care clinic near Philadelphia that specializes in orthopaedics?
Orthopaedic injuries can happen anytime. A few examples are:
Dislocations: An injury where the two bones are forced apart from their normal positions.
Sprains: When ligaments twist as to cause pain and swelling, without dislocation.
Fractures: A complete or partial break in a bone.
Torn Ligaments: A tear affecting the muscle or tendon.
If you experience an orthopaedic emergency, please make sure to find the best immediate care clinic near Philadelphia. Rothman Orthopaedic Institute provides the highest quality of care for orthopaedic emergencies.
The severity of pain does not dictate whether or not it requires immediate care. More examples of the need for immediate care are:
Sports Injuries
Sports injuries are one of the most common reasons to visit an an immediate care clinic. The most common sports injuries are strains and sprains. Sprains are injuries that happen when sudden stretching to the ligament surpasses ligaments therefore deforms or tears them. Strains are also known as "pulled muscles", it is the over-stretching or, overuse, which cause tears in the muscle fibers or tendons.
Some of the most common sports injuries are as follows: ankle sprain, groin pull, hamstring sprain, shin splints, knee injury (ACL tear), and tennis elbow - amongst others.
Slips and Falls
Slips and falls are other common reasons to visit an immediate care clinic. Whether it is a slick surface like a bathroom floor, loose stones on a sidewalk, or just walking in socks on a smooth surface, slip and fall injuries can happen almost anywhere. Some of the most common injuries and conditions seen in the immediate care clinic are slip and fall injuries that include spine and wrist fractures, shoulder dislocation, and ankle and leg fractures.
Although you may not notice these injuries immediately because of the shock of falling, it is important to seek out immediate care if you have had a bad fall.
Urgent Care, Limerick, PA
(484)932-5065
400 Enterprise Drive
Limerick, PA 19468
Urgent Care, Marlton, NJ
(856)821-6364
999 North Route 73
Marlton, NJ 08053