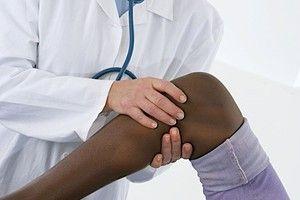 If you or someone you love has experienced ongoing pain and instability in the knee, your doctors may suggest a double knee replacement, also sometimes called a bilateral total knee arthroplasty. This procedure, which replaces the injured knees with prosthetic (artificial) joints, can lead to significant pain relief and increased mobility. These results have the potential to significantly improve a patients quality of life. At Rothman Orthopaedic Institute, we perform over nine thousand knee operations each year, so we are not only intimately familiar with the procedure itself, but also with the questions and concerns that patients and their families have about bilateral total knee replacement recovery.
The process of bilateral total knee replacement recovery comes in several stages. As patients continue to heal, more and more of their normal activities can be reintroduced. Immediately after surgery, the patient will be encouraged to start moving. Small exercises will be followed by getting out of bed and then taking steps with assistance. Within the first two days, most patients are able to leave the hospital and continue physical therapy exercises on their own. Within the first few days, the patients can begin walking using a walker or a cane. Then,three to six weeks out, most general activities can be resumed, including driving.
Within this generic outline, there are certain actions patients like you can take to help aid their recovery process. First and foremost, it is important to make sure that you have arranged for a ride home and for ongoing assistance during the first few days back. Then, make sure that you continue to follow the physical therapy guidelines provided by your doctors, as well as the care instructions for the incision site. Additionally, before your procedure, certain advance preparations can help in a successful recovery. First, make sure that your shower is safe by installing a safety bar and adding a seat. A footstool or ottoman to elevate your leg while resting is also a helpful addition. Finally, make sure you talk with your doctor to ensure that you fully understand your graduated walking to improve strength and mobility.
For expert surgeons who will be with you during every step of your bilateral total knee replacement recovery, turn to Rothman Orthopaedic Institute. With extensive experience and state-of-the-art training and facilities, our knee specialists have the expertise you can trust to get you back on your feet. For more information about knee replacement procedures, contact us at 1-800-321-9999.