If you, or if someone you love has experienced a cartilage injury in the knee, hip, or other joint, you are probably wondering about your options for
cartilage injury treatments in Delaware County
. In addition to wanting to know what courses of treatment may be available, you may also have other questions about your process of healing, from the nature of your injury to who you can trust for the help you need on the road to recovery.
At Rothman Orthopaedic Institute, we know that having a better understanding of your injury and treatment options is an important step for patients to take. So, our orthopaedic experts have compiled a list of five important facts that you should know about cartilage injury treatments in Delaware County.
Cartilage Injuries Happen In Many Ways.

The term "cartilage injury" encompasses a wide range of conditions, all of which affect the tough, smooth, and essential element known as cartilage. Some of these injuries occur through the regular wear and tear of consistent joint use. Others, however, can occur during sports accidents, such as a blow to the joint or a difficult or twisted landing. No matter how your cartilage injury occurred, though, there are specialized doctors available who can help you to find the best treatment options for your situation.




Cartilage Cannot Heal On Its Own.

Cartilage cells multiply at a very slow pace and so the quick, natural healing process that serves other parts of the body well (such as the skin) do not occur in these joint linings. Additionally, with no nerves or direct blood flow to the cartilage, the healing process is further hindered. Although these same features make cartilage a perfect cushioning material between bones, they also mean that most injuries require medical intervention.




There Are Effective Cartilage Injury Treatments Available.

Fortunately, joint and cartilage injuries are common, so there are a number of treatment options available. In some cases, arthroscopy can be used to smooth torn cartilage, remove broken pieces, or even put them back into place. In other situations, a cartilage transplant can be very successful. For severe cartilage injuries brought on by conditions like arthritis, joint replacement may also be an option for relieving pain and improving mobility.




The Success Of Some Cartilage Injury Treatments Depends Upon Timing.

In some cases of cartilage injuries, in which the cartilage has detached from the bone, the broken piece can be returned to its proper place using an arthroscopic procedure. However, this is usually only possible if the patient is seen very soon after the injury initially occurs. So, if you have experienced a cartilage injury, it is imperative that you contact a specialist as soon as possible.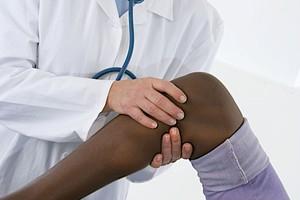 You Are Not Alone. Perhaps most importantly, you should know that you are not alone. If you or a loved one are seeking cartilage injury treatments in Delaware County, there are experienced doctors and surgeons available to help. At Rothman Orthopaedic Institute, you can find the expert treatments you need in a compassionate, caring environment.
For more information, contact us today at 1.800.321.9999.