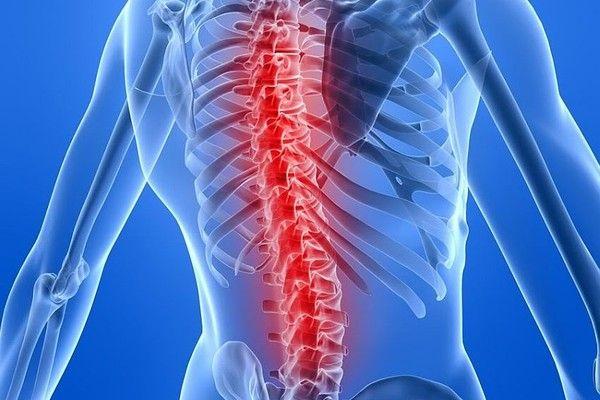 The human spine is strong and complex, able to withstand the impact and stress of a wide variety of movements and weight bearing responsibilities. With each bending, twisting and compressing of the spine, the soft, fluid-filled discs between the vertebrae work to absorb the shock and keep the bones safe.
However, throughout the average lifetime of a healthy, active individual, those discs become less effective and problems in the spine can start to occur. Whether it be arthritis, a herniated disc, spinal stenosis or another condition, if you are experiencing any of the following symptoms, you may be a good candidate for a decompression and fusion surgery:
Consistent arm pain
Instability or weakness in the cervical region of the spine
Numbness and/or a tingling sensation in the arms
Difficulty with balance and loss of manual dexterity
If you've already seen an orthopedic specialist about your spinal pain and if other, non operative treatment options have already proved unsuccessful, you may be starting to consider the option of decompression and fusion surgery. As you research this treatment approach, consider the following points.
When it comes to preparing for
anterior cervical fusion surgery recovery
, the more informed you are as the patient, the more confident and prepared you'll be for surgery and the better able you'll be to commit to proper follow up instructions during your recovery.
Five Bullet Points That Will Help Maximize Anterior Cervical Fusion Surgery Recovery
Depending on which approach your surgeon uses to access your spine, there can be differences in the procedure itself and the recovery process, so find out if your operation will be from an anterior (front) or posterior (back) approach.
With a growing body of literature on patient outcomes, you deserve to be seen by the best surgeons and receive the most cutting edge treatment approach. Be sure to look for a physician that has superior academic expertise and is highly experienced in this particular surgery.
If there is one thing you can do now to promote a fast and successful anterior cervical fusion surgery recovery, it is to maintain a healthy lifestyle. Leading up to surgery, talk to your physicians about any weight loss goals, the need to quit smoking, etc. so that your body is strong, healthy and ready to heal well.
Be aware of potential complications of this procedure. While they are extremely rare, it is always best to be informed. Ask your physician to lay out all of the pro's and con's for you! Especially when it comes to avoidable risks, consider it your mission to be as informed as possible going into your anterior cervical fusion surgery recovery period.
Just as important as understanding the unlikely risks is fully realizing the commonly cited successful results of this surgery. Of course, pain relief is the primary reason to have the procedure. But benefits also include stability and protection for the cervical region of the spine.
More Information on Recovering From Spinal Decompression & Fusion
It is important to diagnose and treat spinal injuries and arthritis as early as possible. Be sure to
make an appointment with a spine specialist
at Rothman Orthopaedic Institute to ensure the best possible outcome and quickest recovery time.
After your surgery, you can expect to be able to leave the hospital the very next day (or at least within two to three days). While physical therapy is usually not required, some anterior cervical fusion surgery recovery processes include isometric neck strengthening movements. Ask your physician what he or she would recommend for your particular case.
Are you ready to get you back to an active, healthy, pain-free lifestyle as soon as possible? If so, call Rothman Orthopaedic Institute today. You can reach us at 1-800-321-9999.
Related Specialties
Related Physicians
All Specialties
Hip
Knee
Spine
Sports Medicine
Shoulder & Elbow
Foot & Ankle
Hand & Wrist
Physical Medicine & Rehabilitation
Orthopaedic Oncology
Orthopaedic Trauma & Fracture Care
General Orthopaedics
Physician Language
All Languages
Spanish
English
Persian
Korean
Arabic
Italian
Swedish
Chinese
German
Hindi
Gujarati
Punjabi
Turkish
Tamil
Filter Physicians
Filter
Sort
All Specialties
Hip
Knee
Spine
Sports Medicine
Shoulder & Elbow
Foot & Ankle
Hand & Wrist
Physical Medicine & Rehabilitation
Orthopaedic Oncology
Orthopaedic Trauma & Fracture Care
General Orthopaedics
All Languages
Spanish
English
Persian
Korean
Arabic
Italian
Swedish
Chinese
German
Hindi
Gujarati
Punjabi
Turkish
Tamil
Greater Philadelphia
All Locations

{{item.title}}

{{distanceText(item)}}