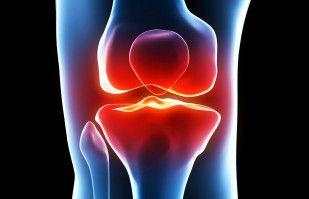 Potential candidates for partial knee replacement surgery are patients who are suffering from significant pain and limited mobility due to osteoarthritis. Whether the arthritis is an inherited, genetic condition or is brought on by trauma or an inflammatory issue, the end result is always the same. When cartilage wears away, bone on bone interaction in the knee joint can make the simplest of daily tasks extremely difficult.
Causes of Osteoarthritis
Sometimes the trauma of an injury is great enough to impact the condition of cartilage within a joint. Especially if an injury does not heal properly, osteoarthritis can set in as the joint continually bears extra stress with every movement. In addition, inflammatory conditions such as Lupus and Rheumatoid arthritis will also cause the breakdown of cartilage for other, physiological reasons.
But injury and inflammation are not the most common causes for osteoarthritis. The primary culprit is genetic makeup. Because the durability of cartilage is a genetic factor, some people end up with osteoarthritis for the simple reason that "it runs in the family".
Those who are genetically predisposed to arthritis in the knees experience a slow and gradually wearing down of the protective cushion in the joint. Over the years, osteoarthritis (which is frequently called "wear and tear" arthritis) makes a significant impact on a patients ability to live a healthy, active lifestyle. If knee pain has compromised the quality of life for the patient, it's time to consider surgical approaches to care.
What is the Benefit of Partial Knee Replacement?
Approximately one in every five people in the U.S. will suffer from knee arthritis at some point during their lifetime.
Orthopedic teams
across the country, like the ones here at Rothman Orthopaedic Institute, have worked to develop and continue to improve various treatment approaches for patients with knee pain due to osteoarthritis. Modern technology and exciting pioneering advancements have made truly amazing surgical options possible.
Take, for example, the availability of partial knee replacement surgery. Patients with arthritis in only one area of the knee can benefit from the precision of this procedure, which allows them to keep healthy ligaments and cartilage while replacing damaged areas.
There are three compartments of the knee joint, but the inner or "medial" area is most prone to cartilage breakdown. When arthritis is present only in one compartment, the diagnosis of "unicompartmental knee arthritis" is often addressed first through non-surgical options. If symptoms do not improve using these more conservative treatments, then partial knee replacement surgery may be recommended.
Like a
total knee replacement
, prosthetic parts are used to replace parts of the knee joint that are severely diseased. The difference - and benefit - is that where there are healthy compartments of the knee, they are left in tact. During the procedure, the surgeon enters through a small incision and the healthy, supporting structures are moved to the side in order for the damaged areas to be resurfaced and for the implant to be inserted.
Prosthetic parts are made of high grade plastic and metal and are chosen based on several criteria, including which compartment is diseased and whether the anterior cruciate ligament is still healthy. Fixed bearing prostheses are most common, but mobile bearings are also sometimes used.
Five Questions You Should Ask Your Surgeon About Partial Knee Replacement Surgery
Of course, the first question to clarify is whether you are actually a good candidate for this procedure. Between 10-15% of patients who suffer from knee arthritis are eligible, but your physician will be able to help you decide the best course of treatment for your particular case.
Once you've determined that you are going to have partial knee replacement, be sure to ask your surgeon the following:
What kind of prosthesis will you use in my kne?
What will my recovery look like? How long will it take before my body is ready to return to the activities I like?
What are the potential complications of surgery and what can I do to help minimize them?
Will I officially be arthritis-free after my partial knee resurfacing is complete?
What is the long term outlook for my "new" joint? What can I expect 10 and 20 years post surgery?
For more information, please visit us here or contact us at 1-800-321-9999.
Related Specialties