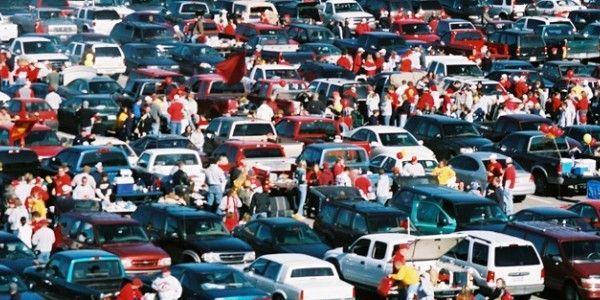 Football season is here and along with action packed games comes calorie packed foods. From tailgates to take-out, many of the traditional game-day foods are high in calories and fat, but the following tips can help to modify your menu so you can enjoy many seasons to come:
Instead of These Entrees –> Try These Entrees
Italian Hoagie–>Turkey, Chicken, Ham or Roast Beef Hoagie (hold the mayo, cheese and oil)
Cheese Steak–>Hot Roast Beer or Pulled Pork Sandwich
Friend Chicken or Chicken Wings–>BBQ Chicken without Skin
Hamburger or Hot Dog–>Turkey Burgers, Grilled Chicken Sandwich, Veggie Burger or Reduced-Fat Hot Dog
Sausage or Pepperoni Pizza–>Mushroom, Ham, Veggie or Plain Pizza
Nachos with Chili–>Chili (make with lean beef or ground turkey) with a roll or a few pita chips
Instead of These Sides–>Try These Sides
Potato or Tortilla Chips–>Baked Chips, Pretzels, Popcorn (for microwave popcorn, try the ones that are 94% fat free)
French Fries–>Oven-baked Fries
Chips with Dip–>Fruit or Vegetable Tray with Reduced-Fat Dip (try using low-fat mayo or fat-free sour cream for dips)
It's important to watch your beverage intake! Sodas and alcoholic beverages can add a lot of calories and have no nutritional value. Try drinking water throughout the game to replace some calorie-laden beverages and stay well hydrated.
Enjoy the game and Go Eagles!