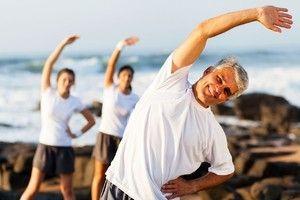 No matter your age, your hips are crucial to your way of life. You need them standing, walking, stairs and everyday activities. If you've been living with chronic hip pain and stiffness, it has probably made you less active than you'd like to be. After all nonsurgical options have been exhausted, you may be considering surgery to alleviate that pain.
Hip surgery can be a great option for many people suffering from problems with their hips, but it's important to have all the facts first. Often, more conservative options are effective in treating hip injuries and arthritis. If you've been talking to your doctor about this problem, and are wondering whether surgery would help you, it may be time to look for a hip orthopedic surgeon in Philadelphia who can discuss the best treatment options with you. Rothman Orthopaedic Institute's team of orthopaedic doctors is available to consult with you about the possibilities for treating your hip condition.
Diagnosis and Consultation: Do I Need Surgery?
The first step in determining a course of treatment is to diagnose exactly what condition is affecting your hip. Your doctor will likely do a physical examination, and may send you for an imaging scan such as an x-ray or a Magnetic Resonance Imaging scan (and MRI) to look at the bones, cartilage, and other tissues within your hip. This information is necessary to help your surgeon make the most sensible decision about treatment for your hip.
Doctors at Rothman Orthopaedic Institute specialize in a number of hip conditions. Some of those include:
Hip Arthritis

There are several types of hip arthritis, but the most common, osteoarthritis, comes from erosion of the cartilage in the hip joint over a long period of time.

This is also sometimes known as degenerative joint disease

Inflammatory arthritis, which is typically caused by an autoimmune disorder, can affect the other parts of the joint to cause pain and stiffness, as well as causing increased erosion of the cartilage.
Avascular Necrosis

Avascular necrosis is also known as osteonecrosis.

This is where the top of the femur (thigh bone) begins to collapse or disintegrate.

Though there are some non-surgical options for treating this condition, they are often insufficient. If you do have it, you will likely find yourself looking for a hip orthopedic surgeon in Philadelphia sometime in the future.
Loose Bodies in the Hip

This happens as a result of injury, where a piece of bone, cartilage, or other tissue breaks off and gets trapped in the joint.
Labral Tear

Labral tears, where the fibrocartilage around the hip tears, are common in athletes.
Synovitis

An inflamed synovium, which lines your joints, can be caused either by another injury, or by a condition like inflammatory arthritis.
If you have been diagnosed with one of these, or another hip condition, it's important to note that you may not need surgery. Many hip problems can be treated with rest, physical therapy, and a medication regimen under the supervision of a doctor. If these options have failed, you and your doctor may discuss looking for a good hip orthopedic surgeon in Philadelphia or the surrounding area.
How Do I Find a Hip Orthopedic Surgeon in Philadelphia?
If you're looking for an expert hip orthopedic surgeon in Philadelphia, call Rothman Orthopaedic Institute. We have over a several board certified surgeons who specialize in hip related orthopaedic surgery, and offices and surgical centers throughout the bistate area. For more information, call Rothman Orthopaedic Institute at 1-800-321-9999.