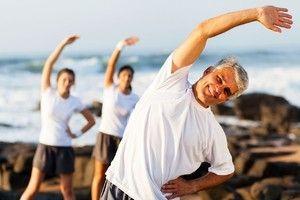 A hip injury caused by arthritis, a fracture, or another condition can make common activities such as walking or getting in and out of a chair painful and difficult. If medications, changes in your everyday activities, and the use of assistive devices have not adequately helped, you or someone you love may be considering surgical options. You will find a
hip orthopedic surgeon in South Jersey at
Rothman Orthopaedic Institute to restore your hip to a healthier, less painful state.
The ideal hip orthopedic surgeon in South Jersey is someone who has focused knowledge and experience with hip health and treatment. Whether you need a total hip replacement or something more conservative, it is important to partner with a physician who has worked on hip joints extensively.
An evaluation by your hip orthopedic surgeon in South Jersey will consist of several components:
Medical history – gathering information about your general health and the extent of your hip pain, including its effects on your daily life

Physical examination – assessing hip strength, mobility, and alignment

X-rays – determining the extent of damage or deformity in your joint
Your hip orthopedic surgeon in South Jersey will review the results of your evaluation with you and discuss the best options to relieve your pain and improve your mobility. Some non-operative treatment options — such as medications or physical therapy — will be considered prior to any sort of surgical intervention. However, should you and your physician decide on surgery as the best option, she or he will guide you through what to expect during every step of the process.
Rothman Orthopaedic Institute is the largest and most experienced orthopaedic practice in the Philadelphia region. Each hip orthopedic surgeon in South Jersey at Rothman Orthopaedic Institute is outstanding in the field and part of a world-renowned community of expert orthopaedic doctors. Our specialists conduct thousands of procedures a year, implementing the latest treatment interventions and medical advancements. It is our mission to provide you with high quality, compassionate, and affordable care that is grounded in evidence-based medicine, the results of which will exceed your expectations.

For more information or to schedule an appointment, contact us at 800.321.9999.