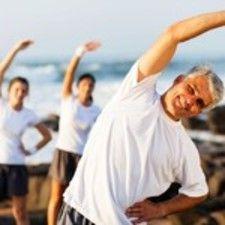 Hip surgery is sometimes the right path for a patient experiencing chronic hip pain. Depending on your particular condition, you may find yourself in need of surgery and looking for the perfect doctor. At Rothman Orthopaedic Institute, the orthopedic doctors who perform hip surgeries are specialized in treatments associated with the hip and have the skills and experience to effectively treat a wide variety of issues including:
Synovitis
Osteoarthritis
Labral Tears
Snapping Hip
Osteonecrosis
And Many More
These well respected physicians have been among the top medical professionals that are responsible for pioneering new technologies, advanced treatment processes and specialized hip surgery procedures for many years. On average, the Rothman Orthopaedic Institute team performs over 9,000 surgeries every year. Some of the available treatments include:
Computer Assisted Orthopaedic Surgery
Core Decompression
Femoroacetabular Impingement Surgery
Total Hip Replacement
Minimally Invasive Hip Surgery
Osteotomies
And Many More
Joint replacement surgeries are being performed more often and on younger patients because of the advances in the technology and the procedures. Our patients have a goal of maintaining a healthy body that is able to be active for years to come. If you are experiencing pain in either or both of your hips, it may be time to contact the doctors at Rothman Orthopaedic Institute. We look forward to treating you and helping you get back to your normal lifestyle quickly.
Deciding for or against hip surgery is not an easy decision. The experts at Rothman Orthopaedic Institute can help specifically diagnose your particular case and suggest quality treatment options that they believe will be the most effective. Scheduling a consultation visit is simple. Visit one of our many convenient locations throughout New Jersey and the Philadelphia area.