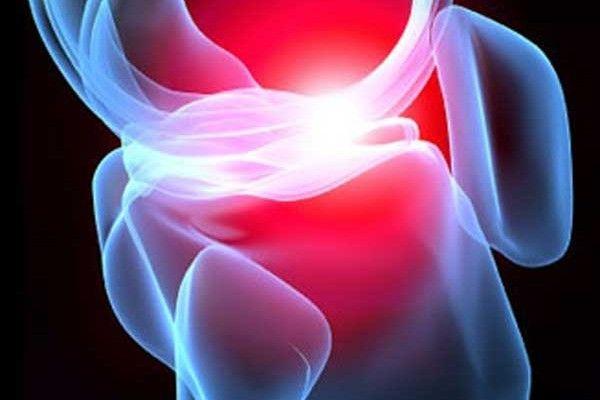 If you or someone you love has experienced a cartilage injury, you are not alone. Sometimes, they happen over time as a condition like rheumatoid arthritis affects the cartilage which cushions and supports the joints. In other cases, the cartilage injuries can happen in an instant, perhaps during direct impact to a joint during a sporting event or a motor vehicle accident. No matter how it happened, though, there is no doubt that these injuries can have painful effects and limit your mobility. Fortunately, there is quality help available for cartilage injuries in Media from the orthopaedic specialists at Rothman Orthopaedic Institute. We want to help you understand the steps it takes to fix your cartilage injuries.
1. Understand Your Situation
Understanding your situation can be one of the first steps to take when it comes to getting the help you need for cartilage injuries in Media. Typically, cartilage provides a smooth, stabilizing cushion in the joints that absorbs the shock of impact and keeps bones from rubbing against one another. When an injury to this cartilage occurs, pain and swelling of the joint are two of the most common and obvious symptoms.
One of the unique characteristics of this cartilage is its lack of nerves and blood flow. While healthy, these are important features which allow the cartilage to perform its function well. However, when it is injured, these same characteristics make healing naturally more difficult. So, it is important to seek out professional help if you or a loved one has experienced a cartilage injury.
2. Contact an Orthopaedic Expert
Making an appointment with a doctor who specializes in the particular area of orthopaedics where you need help is an important next step to take. Help is available for cartilage injuries in Media. Orthopaedic experts at Rothman Orthopaedic Institute provide specialized, caring help to patients with cartilage injuries every day. They will take the time to understand your injury, as well as your overall situation, including your past and current health. After assessing your injury, most likely using both a physical examination and an MRI, they will be able to discuss and recommend the treatment options that offer the best path to healing for your injury.
3. Discuss Treatment Options For Cartilage Injuries in Media
There are a variety of different treatment options which your doctor may discuss, including both non-surgical and surgical options. These include:
Physical Therapy: in some cases, physical therapy and modification of your activities (including a period of rest) can provide effective relief to the pain, swelling, and instability brought on by cartilage injuries.
Arthroscopy: depending on the nature of the injury, arthroscopy may make sense. This surgical procedure can be used to "smooth" cartilage that has been damaged or to remove pieces that have become loose from the joint.
Transplant: in some cases, meniscus is pulled from cadavers; in others, cartilage can be harvested from the patient, grown in a laboratory and then re implanted, and sometimes, the involved area is so large that the physician needs to transplant cartilage from an allograft which is termed osteochondral allograft transplantation.
A number of factors will be considered in the discussion of which of these treatment options is best for your situation, including your age, overall health, level of activity, and the severity of the injury.
Rothman Orthopaedic Institute
For the best treatment of cartilage injuries in Media, be sure to turn to the experts at Rothman Orthopaedic Institute. Our doctors, therapists, and surgeons are all highly experienced orthopaedic physicians. Each member of our team specializes in a particular area, ensuring the best possible outcome for patients, no matter how routine or uncommon their condition. For more information, or to schedule an appointment, contact us today at 1-800-321-9999.
Related Physicians
All Specialties
Hip
Knee
Spine
Sports Medicine
Shoulder & Elbow
Foot & Ankle
Hand & Wrist
Physical Medicine & Rehabilitation
Orthopaedic Oncology
Orthopaedic Trauma & Fracture Care
General Orthopaedics
Physician Language
All Languages
Spanish
English
Persian
Swedish
Tamil
Korean
Arabic
Italian
Chinese
German
Turkish
Hindi
Gujarati
Punjabi
Filter Physicians
Filter
Sort
All Specialties
Hip
Knee
Spine
Sports Medicine
Shoulder & Elbow
Foot & Ankle
Hand & Wrist
Physical Medicine & Rehabilitation
Orthopaedic Oncology
Orthopaedic Trauma & Fracture Care
General Orthopaedics
All Languages
Spanish
English
Persian
Swedish
Tamil
Korean
Arabic
Italian
Chinese
German
Turkish
Hindi
Gujarati
Punjabi
Greater Philadelphia
All Locations

{{item.title}}

{{distanceText(item)}}