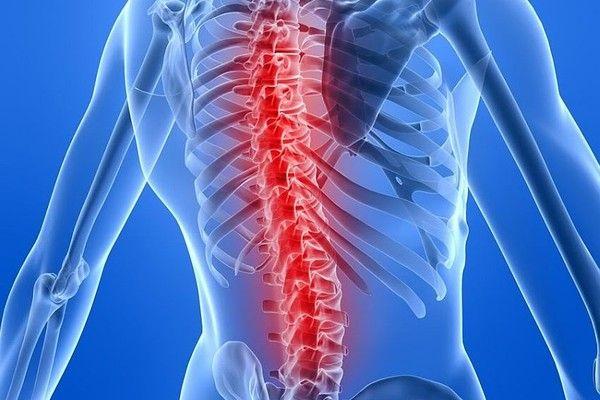 If you are suffering from the pain and discomfort of a debilitating condition related to your spinal vertebrae, spinal fusion surgery may enter the conversation as a potential option for relief. Once you and your doctor discuss this operation and determine whether you are a candidate, you will probably want to gather as much information as possible about the preparation, procedure, and recovery time for spinal fusion.
Spinal decompression and fusion surgeries come in a variety of forms, depending on the site of the injury. However, in each case, the procedure involves the fusion of a segment of the spinal column. A bone graft is placed between two or more vertebrae, naturally healing the bones together during recovery to promote the strength and stability necessary to prevent motion that is harmful or painful to the surrounding bones or spinal nerve roots. Because it is this motion which typically causes debilitating pain in patients, stabilizing the area can lead to significant relief.
While the potential for pain relief is an inspiration for many who seek spinal decompression and fusion surgery, most patients also experience some degree of nervousness about their upcoming procedure. This apprehension is completely normal, especially in cases of spinal surgery. At
Rothman Orthopaedic Institute
, we believe the best way to address these concerns is by providing the facts and answering patients' questions.
How Long is Recovery Time for Spinal Fusion?
The recovery time for spinal fusion surgery can vary from one individual to the next, depending on a variety of factors including age, health, and weight. However, for most the full recovery process takes somewhere between three to six months. On average, the journey of recovery may progress as described below.
The first few days are spent in the hospital, receiving wound care, managing pain, and learning proper movement techniques to ensure safe and effective healing. At home, the patient will spend about four weeks continuing wound care and restoring various movements to your routine. Then, a physical therapist may help you learn stretches and exercises which will aid progress. These stretches and physical therapy will continue for up to three months, during which time your doctor can advise you about returning to your former activities.
While this description offers an average recovery prognosis, each patient's individual process may vary. So, to get the best idea about what to expect, talk with your doctor about how your recovery time for spinal fusion may compare to the above and how you can help to expedite the process.
How Can You Prepare?
While talking with your doctor or surgeon, you will also want to discuss actions you can take to help prepare for your surgery and recovery time for spinal fusion. One of the most important of these steps is to optimize your health prior to the operation. Practice good habits of diet and exercise prior to the surgery, and if you do smoke, you should quit in preparation for your spinal decompression and fusion.
These healthy habits should continue after your surgery to continue aiding in recovery. Although your exercise will initially be limited, paying special attention to your diet can make a significant impact on your healing and recovery. Make sure that the foods you eat are well balanced with proteins, carbohydrates and fats. They should be rich in calcium as well as a wide spectrum of other vitamins and minerals, which will help your body throughout the healing process.
In addition to healthy habits, you will also want to prepare for your recovery time for spinal fusion by making sure that you will be able to have the rest and support you need. Due to the fact that you will not be able to drive for the first few weeks, you should arrange to have assistance with any necessary errands. It is also advised that you avoiding lifting objects of significant weight during the early stages of your recovery, so plan to have help with chores like groceries, taking out the trash, and others that necessitate lifting.
Where to Turn for the Best Spinal Fusion Surgery
Finally, one of the best ways you can prepare for your spinal decompression and fusion surgery is to do your research and make sure you will be getting the best care available. If you live in or near the Philadelphia area or across the Delaware Valley, Rothman Orthopaedic Institute is the clear choice. Our experts perform over three thousand spinal surgeries each year, giving them outstanding experience in helping patients like you live without pain once again. For more information, please visit us
here
or contact us at
1-800-321-9999.
>
Related Specialties
Related Physicians
All Specialties
Hip
Knee
Spine
Sports Medicine
Shoulder & Elbow
Foot & Ankle
Hand & Wrist
Physical Medicine & Rehabilitation
Orthopaedic Oncology
Orthopaedic Trauma & Fracture Care
General Orthopaedics
Physician Language
All Languages
English
Swedish
Chinese
Tamil
Spanish
Italian
Korean
Persian
Arabic
German
Turkish
Gujarati
Hindi
Punjabi
Filter Physicians
Filter
Sort
All Specialties
Hip
Knee
Spine
Sports Medicine
Shoulder & Elbow
Foot & Ankle
Hand & Wrist
Physical Medicine & Rehabilitation
Orthopaedic Oncology
Orthopaedic Trauma & Fracture Care
General Orthopaedics
All Languages
English
Swedish
Chinese
Tamil
Spanish
Italian
Korean
Persian
Arabic
German
Turkish
Gujarati
Hindi
Punjabi
Greater Philadelphia
All Locations

{{item.title}}

{{distanceText(item)}}