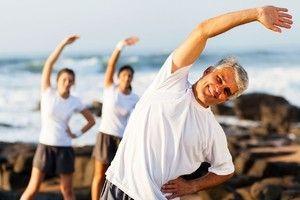 Here at Rothman Orthopaedic Institute, we regularly help patients who have inflammatory arthritis in Delaware County and throughout the greater Philadelphia area. Subtypes of inflammatory arthritis include psoriatic arthritis, lupus, ankylosing Spondylitis and reactive arthritis, but the most common type is rheumatoid arthritis. There are many subtypes of this kind of arthritis, but they are all characterized by the fact that their primary symptom: joint inflammation. While other parts of the body (such as the heart, skin and lungs) can be affected by inflammatory arthritis, the most common occurrences are in joints.
For this reason, the expert subspecialty teams at Rothman Orthopaedic Institute are particularly well equipped to diagnose and treat these diseases. We proudly offer the region's most outstanding patient care for joint conditions. Our physicians are known throughout the country and around the world as being leaders in the field of orthopaedics.
Symptoms of Inflammatory Arthritis in Delaware County
The most prevalent type of arthritis is rheumatoid arthritis, a disease that:
Causes ligaments to become less effective in supporting the joint
Leads to the erosion of the articular cartilage
Produces swelling in the lining of the joints (the
synovium
)
Results in morning stiffness, swelling, warmth and pain in the joints
People of all ages can be affected, but patients with inflammatory arthritis in Delaware County often report that their first symptoms occurred during middle age. About 2 million people in the United States suffer from this disease, which can become debilitating as it progresses.
Recommendations From Rothman Orthopaedic Institute
Make an appointment with a specialist to have your condition diagnosed and to discuss the best treatment approach for your case. Call Rothman Orthopaedic Institute today at 1-800-321-9999.