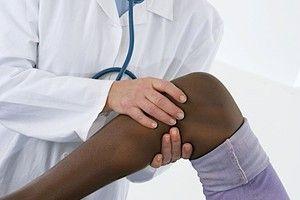 From running and jumping to kicking, pivoting, and even walking, the knee is an indispensable part of your favorite activities as well as your day to day routine. Perhaps no one is more aware of this than an athlete who has experienced a knee injury such as a lateral collateral ligament injury in Philadelphia. If you, or if someone you love, is in this situation, you probably have a number of questions about your injury and how to proceed. At Rothman Orthopaedic Institute, we understand that answers to these questions are often the first step on the road toward recovery. Below we have answered three of the most frequently asked questions about lateral collateral ligament injuries.
How Do You Know You Have An LCL Injury?
The first step toward recovery is understanding your particular condition. Common symptoms for a lateral collateral ligament injury include:
Immediate pain at the time of injury
Ongoing, or chronic, pain in the knee
Stiffness in the knee
Swelling and tenderness
The sensations of instability and/or blockage in the knee during use
Numbness or weakness in the foot on the side of the injured knee
If you are experiencing any of these symptoms, it is important to see a sports medicine physician as soon as possible. She or he will perform a physical examination, and may also order an x-ray or MRI to fully diagnose the injury.
How Is An Injured Lateral Collateral Ligament Treated?
There are two common treatment methods for a lateral collateral ligament injury in Philadelphia. For mild injuries, in which the knee is still stable, a nonoperative approach is typically used. The doctor may recommend four to six weeks of rest, icing, rehabilitation, and bracing. You can typically expect to return to your athletic activities six to eight weeks after your injury.
However, in cases of more severe LCL injuries, in which the knee is not stable, may require a surgical approach. Repair or reconstruction may be performed through a surgical procedure. Following the operation, your doctor will typically prescribe a period bracing and rehabilitation for six to eight weeks. Your return to athletic activities will typically take place about four to six months after the procedure.
Where Should You Get Treatment For A Lateral Collateral Ligament Injury In Philadelphia?
If you are seeking treatment for a lateral collateral ligament injury in Philadelphia, it is important to look for sports medicine physicians who have specialized in this area. At Rothman Orthopaedic Institute, you will find a team of orthopaedic specialists with the training and experience you need to get back on your feet and into the game.
For more information, contact Rothman Orthopaedic Institute today at 1.800.321.9999.