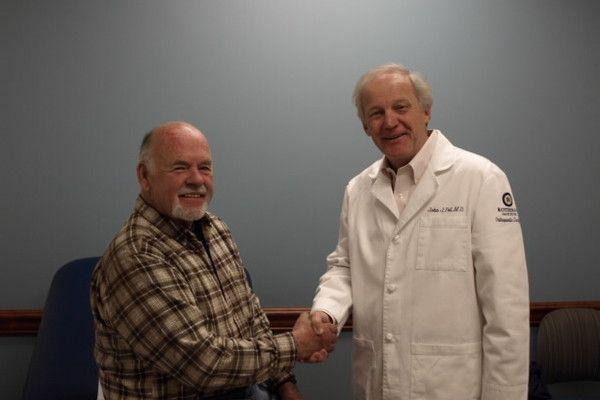 Harry Wells is the kind of patient who can appreciate a brand new building like Rothman Orthopaedic Institute's Limerick medical office building in Royersford. A longtime floor covering specialist, Mr. Wells, our first patient to be seen in the new building, had nothing but admiration for the new 15,000 foot space.
"It is really, really nice" he said as he checked out the new carpets with a smile. "I spend a lot of my time in new buildings like this crawling around on my knees installing carpets and flooring. It turned out really nice in here."
Those knees and all that crawling on them, is what brought Mr. Wells to the new Limerick office.
"I have been a patient of Dr. John Pell's for 41 years," he said. "
He keeps me going and working with cortisone shots. I am self-employed so I can't take off right now. Dr. Pell is what keeps me going."