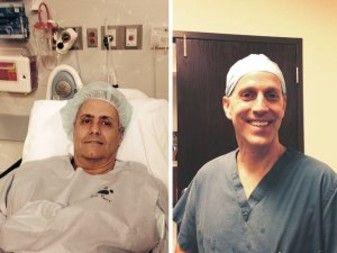 Seven needy patients received valuable holiday gifts today: free knee and hip surgeries.
One of them, 61-year-old Ralph Pascale of Skillman, NJ, was ready to start a new life, free of the excrutiating pain in both arthritic hips.
To read more about Operation Walk and Dr. Smith, please
click here
.
You can also click through the photo gallery to see more.