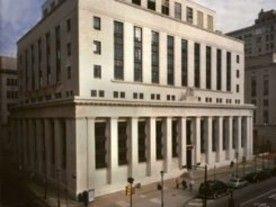 When it comes time for you to seek orthopaedic care, you should never settle for less than the best physicians in the health care industry. Your joints, bones, muscles, and tendons are all, without exception, essential for your ability to get out of bed, go to work, play with your children and grandchildren, and perform simple tasks around your home and your yard. If you are suddenly or gradually losing flexibility or strength in your legs, hands, back, or hips, or if you are suffering from debilitating pain in any part of your body, talk to your doctor about finding an expert orthopaedics near Philadelphia.
Rothman Orthopaedic Institute: An Orthopaedics Office Near Philadelphia You Can Trust
Whether you need a surgical procedure or a non-invasive treatment to improve function and reduce the pain you are currently experiencing, you can count on the doctors at
Rothman Orthopaedic Institute
to deliver the best available care based in decades of education and experience. Sports related injuries, arthritis, degenerative disorders, and damage due to various diseases and aging can all be effectively treated by using the tools and expertise now available through modern medicine. Consider just a few of the reasons why Rothman Orthopaedic Institute is widely considered among the best in orthopaedics near Philadelphia:
Rothman Orthopedic Specialty Hospital ranks number one for Surgical Care and Patient Satisfaction, according to data from the Hospital Consumer Assessment of Healthcare Providers and Systems in 2013
The spine team at Rothman Orthopaedic Institute serves over 3,000 patients every year, boasting three of the top 28 spine surgeons in the country
The Sports Medicine team performs over 5,000 surgeries every year
Rothman Orthopaedic Institute serves local scholastic and professional sports teams, including the Philadelphia Phillies, the Philadelphia Eagles, and the St. Joseph's University Hawks
10,000 hip and knee surgeries are performed by Rothman Orthopaedic Institute every year, amounting to one of the highest volumes in such surgical procedures in the entire world.
Contact Rothman Orthopaedic Institute
today with any questions or concerns to discuss with our physicians. No matter what your current condition or age, our orthopaedics services near Philadelphia can find the right treatment to relieve your pain and restore your ability to do the things you love to do