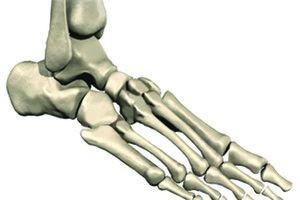 The average person walks more than 100,000 miles in his or her lifetime. When you add to this daily wear and tear the amount of time that athletes like you spend running, jumping, pivoting, or kicking, it is no wonder that there is a great need for excellent podiatrists for Philadelphia athletes. Foot and ankle specialists are in demand to help athletes like you recover well from injuries and return to practicing the sports you love. At Rothman Orthopaedic Institute, we understand the desire to get back on your feet, and can offer the expert service you need to get there.
Although there are many options in choosing podiatrists for Philadelphia athletes, only one group can offer specialized services and a unique level of expertise. At Rothman Orthopaedic Institute, each of our doctors has a particular area of specialization, so you can have confidence that your podiatrist has focused intentionally on feet and ankles in both his or her education and practice.
As one of the largest and most experienced orthopaedic practices in the area, we stand apart as the number one team of podiatrists for Philadelphia. When you work with our foot and ankle team, you also have accesses to vast resources in research, development, and technology. It is no wonder that Rothman Orthopaedic Institute is recognized both locally and internationally for its excellence.
Although Rothman Orthopaedic Institute is most well known for our orthopaedics, we recognize that podiatrists need to be able to focus on internal and external conditions. So, in addition to treating musculoskeletal injuries like fractures and sprains, we also address conditions of a less structural nature as well.
If you are experiencing pain, swelling, instability, or other discomfort in your foot or ankle, don't wait any longer. Talk with your doctor today or call 1.800.321.9999 to schedule an appointment with the foot and ankle specialists at Rothman Orthopaedic Institute. With the help of the best podiatrists for Philadelphia athletes, you will be back in the game before you know it.