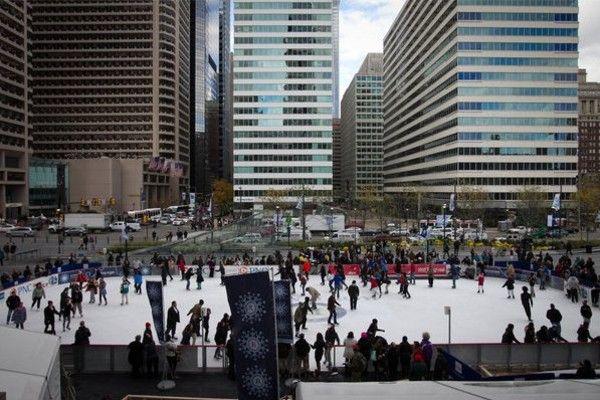 At a noon ceremony Friday, a shimmering new ice rink welcomed hundreds of skaters to Dilworth Park on the west side of City Hall.
The Philadelphia Boys Choir, decked out in red shirts and Santa hats, sang "Circle of Life" from The Lion King as the skaters went round the rink, which will be open daily through Feb. 22.
"It's fantastic to have this right in front of City Hall," said Maureen Shanahan of Ambler, who is on the Philly Spirit Synchronized Skating Team. "It's sort of like our little Rockefeller Center."