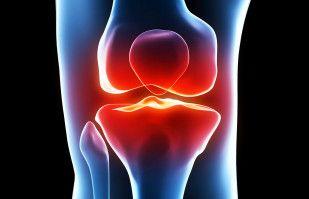 Within the knee, cartilage plays an incredibly important role. It protects the ends of the bones involved, the femur and tibia, and allows them to move with each other without painful contact of the actual bones. Additionally, the meniscus adds another major layer of protection. Made of fibrocartilage, an even stronger substance, it protects the cartilage around the joint from wearing out and becoming arthritic. It also helps to bear and distribute the weight of our daily motions and even helps to nourish the lower joint cartilage. Each knee has two, C-shaped pieces of this powerful fibrocartilage and depends largely on their work for ongoing comfort, wellness and support.
However, with such a central role in the knee, each meniscus is also at risk. If the meniscus is torn, your doctor may recommend that you undergo torn meniscus surgery. Many patients, though, may have heard that there is no way to heal a torn meniscus, and so most have questions about the procedure and results. At Rothman Orthopaedic Institute, our knee specialists regularly perform meniscus tear surgery and can help to answer these questions and concerns.
Who Needs Meniscal Tear Surgery?
An injury to the meniscus is quite common among athletes, who are exposed to certain twisting motions or impact.however, it doesn't take a major athletic injury to do the same damage. Some meniscal tears occur when rising out of a squat or gradually, over a long period of time. These gradual tears also can be the result of degeneration in older patients.
Often, the more sudden injuries will result in a popping or tearing sensation. In some acute cases, swelling and major pain will occur, as well as the locking up of the joint. However, for others, the eventual tear is silent and may result in minimal symptoms. Because the meniscus is fibrocartilage, which does not show up on X-rays, it may take a special dest like an MRI scan to fully evaluate the tear.
When the actual injury is diagnosed and assessed, the type and location of the tear will help to determine the best approach for treatment. If the tear is very small, and the patient is young, the meniscus may heal on its own. Otherwise, the patient's age, level of activity, and extent of his or her injury will be taken into consideration to determine the best route of treatment. Although there is no known medicine or therapy to fix an acute instance of this injury, torn meniscus surgery may be the best option.
How Does Torn Meniscus Surgery Work?
This surgical procedure may take two different approaches: removal or repair. Either type of torn meniscus surgery offers a mechanical approach, as the injury is more of a mechanical nature. In some cases, the goal is to remove a part of the torn meniscus, called an excision. However, because of the significant work that the meniscus does in supporting smooth movement within the knee and preventing early arthritis, reparative surgery is usually the first choice. Ultimately, the choice will be made after taking the age, size, and location of the tear as well as the patient's age and activity level into consideration.
Where Can I Find The Best Knee Care?
Because a torn meniscus is a unique injury in both its diagnosis and treatment, it is imperative to find a specialized knee surgeon for treatment. If you live near Philadelphia or Southern New Jersey, your best option is to go to Rothman Orthopaedic Institute. With the areas best orthopedic team of experienced and specialized surgeons, you can be confident that you are receiving the care you need. For more information about how our knee specialists can help, contact us today.
Related Specialties
Related Physicians
All Specialties
Hip
Knee
Spine
Sports Medicine
Shoulder & Elbow
Foot & Ankle
Hand & Wrist
Physical Medicine & Rehabilitation
Orthopaedic Oncology
Orthopaedic Trauma & Fracture Care
General Orthopaedics
Physician Language
All Languages
Spanish
English
Persian
Swedish
Tamil
Korean
Arabic
Italian
Chinese
German
Turkish
Hindi
Gujarati
Punjabi
Filter Physicians
Filter
Sort
All Specialties
Hip
Knee
Spine
Sports Medicine
Shoulder & Elbow
Foot & Ankle
Hand & Wrist
Physical Medicine & Rehabilitation
Orthopaedic Oncology
Orthopaedic Trauma & Fracture Care
General Orthopaedics
All Languages
Spanish
English
Persian
Swedish
Tamil
Korean
Arabic
Italian
Chinese
German
Turkish
Hindi
Gujarati
Punjabi
Greater Philadelphia
All Locations

{{item.title}}

{{distanceText(item)}}