Inside the stadium, Dr. Ciccotti could be the Mayor. Everyone knows him. He has been with the team in some capacity for more than 21 years… the last 15 as head team physician. The hellos and handshakes are constant as he walks the halls.
But now there is a pause in his day and he would like to take advantage of it by getting a bite to eat. After some twists and turns, he nudges a door open and is smack dab in the middle of the concourse of the stadium. Gates aren't open just yet, but there are people milling about - mostly employees preparing for the game. The rain has stopped as quickly as it started and now the Phillies are in the middle of batting practice..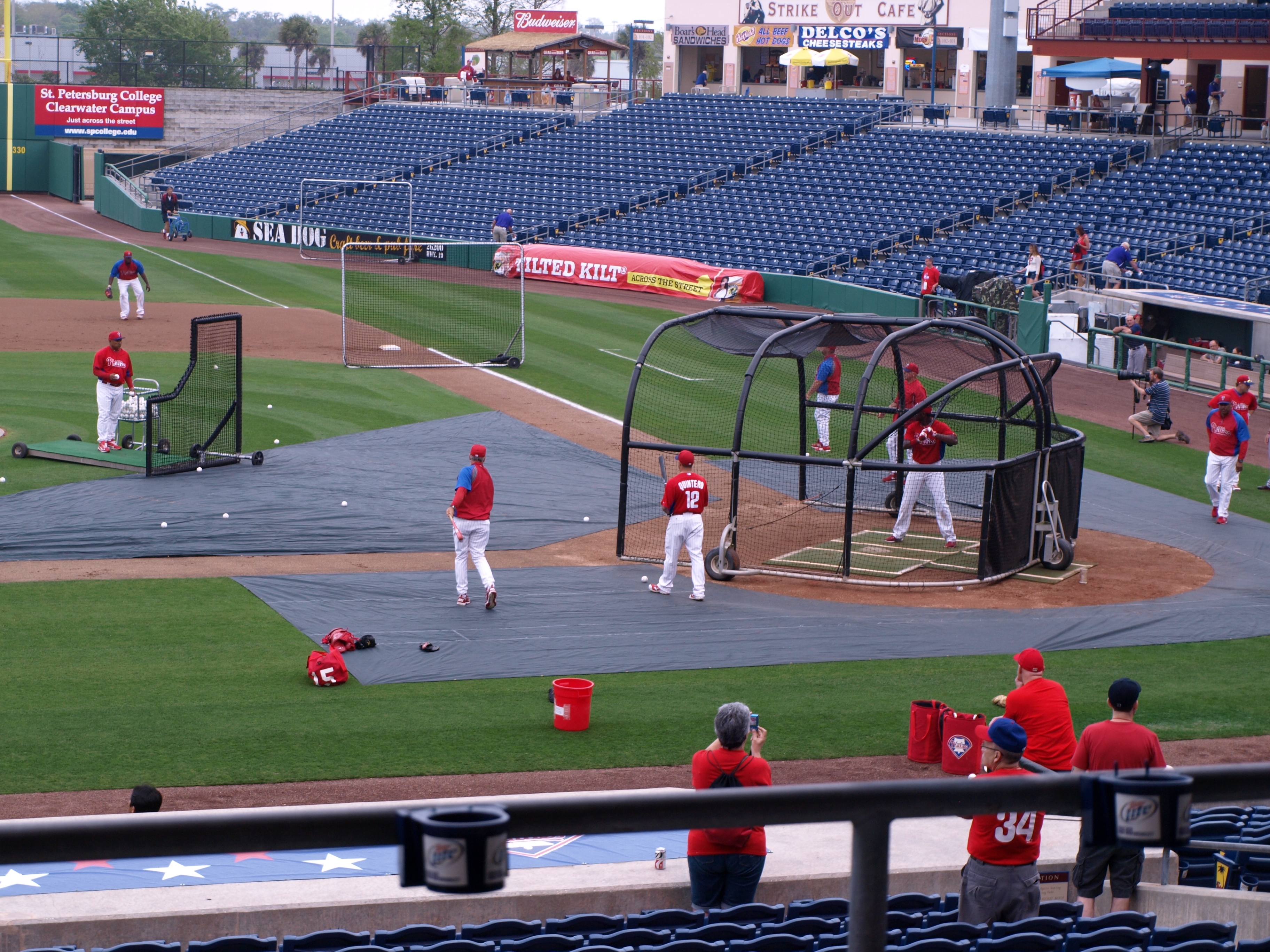 Reporters and photographers are two-deep waiting for one of the star players... that is, one of the star players of the Boston Red Sox, today's opponent. It is the return of the "Flyin Hawaiian," Shane Victorino that will provide the side show entertainment for fans and reporters alike.
While every Phils' fan knows Victorino, Dr. Ciccotti mills around the concourse anonymously. The hellos and handshakes have stopped. For a moment, he's paused his work as head team physician and he's just another guy walking around, looking for some ballpark fare before returning to work.
His favorite ballpark food? A hamburger. Accompanied by a Coke.
For 10 minutes he sits there like everyone else does… food tray on the ground… napkin in his hand… trying not to spill ketchup on himself… watching the guys take their cuts in the cage.
He is very happy being a fan, even if only for a few minutes.
Team Physician | Physician for Team
Related Specialties
Related Physicians
All Specialties
Hip
Knee
Spine
Sports Medicine
Shoulder & Elbow
Foot & Ankle
Hand & Wrist
Physical Medicine & Rehabilitation
Orthopaedic Oncology
Orthopaedic Trauma & Fracture Care
General Orthopaedics
Physician Language
All Languages
Spanish
English
Persian
Korean
Arabic
Italian
Swedish
Chinese
German
Hindi
Gujarati
Punjabi
Turkish
Tamil
Telugu
Filter Physicians
Filter
Sort
All Specialties
Hip
Knee
Spine
Sports Medicine
Shoulder & Elbow
Foot & Ankle
Hand & Wrist
Physical Medicine & Rehabilitation
Orthopaedic Oncology
Orthopaedic Trauma & Fracture Care
General Orthopaedics
All Languages
Spanish
English
Persian
Korean
Arabic
Italian
Swedish
Chinese
German
Hindi
Gujarati
Punjabi
Turkish
Tamil
Telugu
Greater Philadelphia
All Locations

{{item.title}}

{{distanceText(item)}}