Dr. Ciccotti works on the major league players well after the first pitch of the game is thrown. Not everyone plays every spring training game, but almost all work out or receive treatment on a game day even if they're not playing. Who is hurt and how badly is very sensitive information, trade secrets in a game with revenues reaching into the billions.
"One thing that average fans don't realize is that these players, despite their fame and notoriety, are patients," says Ciccotti after his work on the players is complete.
"They have all the same rights and privileges as any patient and one of them is privacy. I understand the fan's frustration when there is an injury that can't be discussed for whatever reason. I know it's important to them. But just like any normal patient, there are laws to protect that information. Those same laws apply to the guys out here on the field. To be honest, I think that Ruben (Amaro) and Scott (Proefock) do an outstanding job of keeping the media and fans informed. It's very sensitive information, and I have the utmost respect for the law and certainly my patients."
"The exchange of medical information within the organization is important and technology has really played a huge role. We have a detailed database of electronic medical records here just like at the Rothman Orthopaedic Institute. It allows us to not only to share info so Ruben and Charlie can give accurate injury reports to the media, but more importantly allows us to do research, to set up studies to try and solve the orthopaedic challenges we are presented with. It's a very valuable tool regardless of the patient. We have implemented a variety of things at the Rothman Orthopaedic Institute that we use on the big league level in this regard."
Dr. Ciccotti settles back into his seat behind the backstop. The game is well underway and the sun is beating down on a packed house. The home team has been roughed up early and is losing 6-0. As the game unfolds, Dr. Ciccotti is thinking about the future. Not of this game or the next, but the future of sports medicine. How the things being done in clubhouses on the major league level will trickle down to his patients back home.
"One exciting thing that we are working on and I am hopeful for is the use of orthobiologics… things like Platelet Rich Plasma Therapy (PRP) and stem cell work.. using growth factors to assist in healing. Basically taking things that are already in our bodies to help heal and repair injury. We are looking at all types of different research projects in this area. My colleagues at the Rothman Orthopaedic Institute recently presented a paper at the American Academy of Orthopaedic Surgeons meeting highlighting our recent research on Platelet Rich Plasma Therapy. I think this area holds great promise."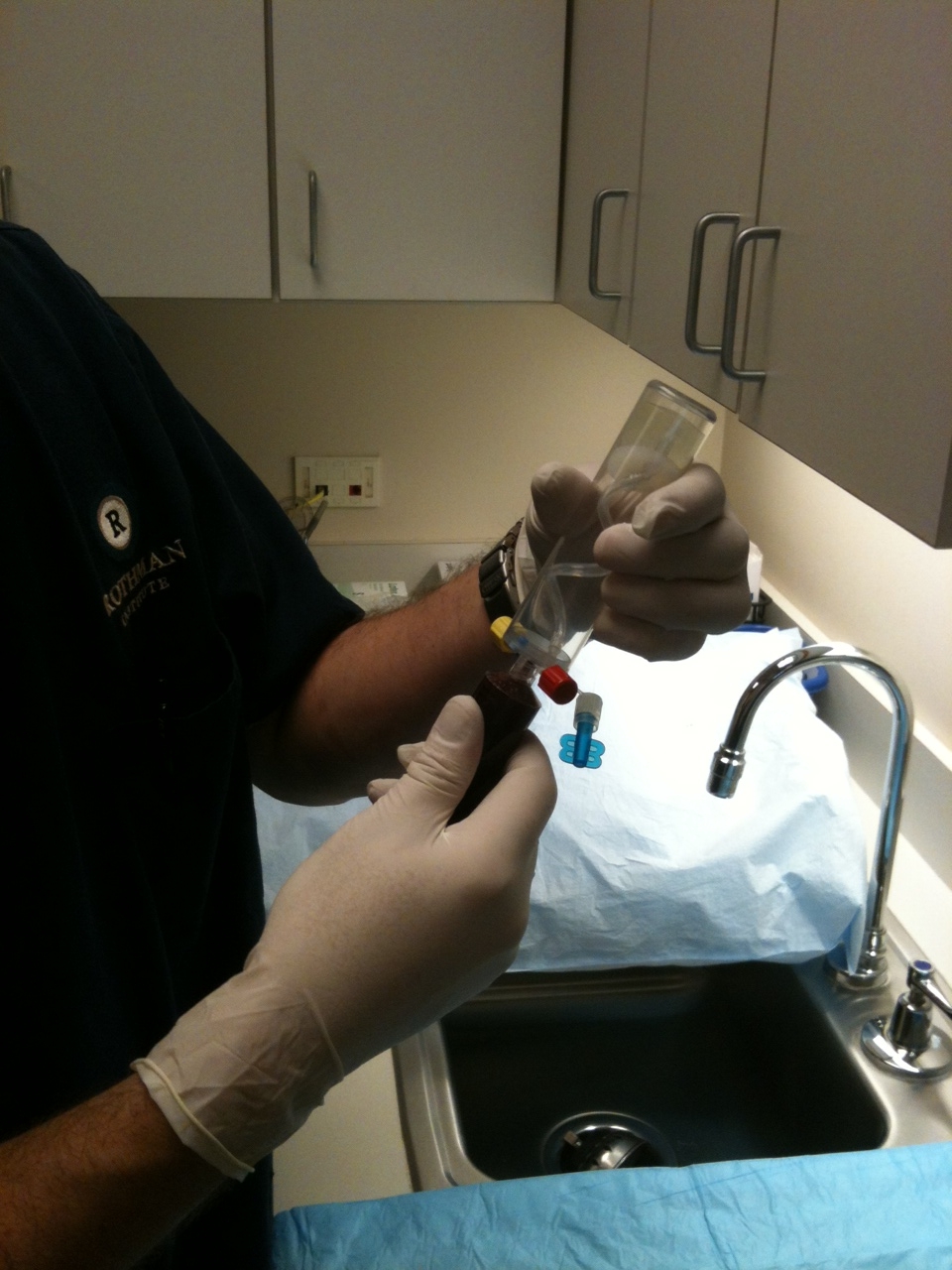 "Another area that is really blossoming and I think will continue to do so is the advancement of diagnostic tools. There has been an explosion of youth baseball injuries, particularly involving the ulnar collateral ligament of the elbow. We have developed an imaging technique at the Rothman Orthopaedic Institute using dynamic ultrasound to help define what athlete needs surgery and what athlete can be treated non-operatively for this injury. It really cuts down on the diagnosis time so we can set a course of action and begin treatment sooner, which gets our patients back on the field more quickly and more safely."
Elbow and shoulder injuries are common on every level in a sport like baseball. But some injuries are more severe than others and require an expert approach in both the diagnosis and treatment.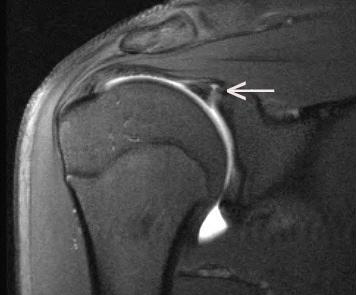 "SLAP tears (a SLAP tear is an injury to the shoulder labrum) are one of the most feared injuries in an overhead throwing athlete like a ballplayer," Dr. Ciccotti states. "They are a challenge to diagnose and surgery is difficult and not always successful. Research at the Rothman Orthopaedic Institute has focused on improved diagnosis, non-operative treatment and operative treatment of SLAP tears. Injuries like SLAP tears are the reason we take such an academic approach at the Rothman Orthopaedic Institute. We are always looking to get better, to push the boundaries of science and find the best evidence-based answers for our patients. I hope that one day our research into injuries like SLAP tears produces results that make this injury far easier to diagnose and treat. Maybe one day this injury won't be one of the most difficult we see? But then it will be something else and we will go to work on that. That's the kind of work I find very exciting in both my roles here with the Phillies and with the Rothman Orthopaedic Institute."
Platelet Rich Plasma Therapy | PRP Therapy
Related Specialties
Related Physicians
All Specialties
Hip
Knee
Spine
Sports Medicine
Shoulder & Elbow
Foot & Ankle
Hand & Wrist
Physical Medicine & Rehabilitation
Orthopaedic Oncology
Orthopaedic Trauma & Fracture Care
General Orthopaedics
Physician Language
All Languages
English
Swedish
Chinese
Tamil
Spanish
Italian
Korean
Persian
Arabic
German
Turkish
Gujarati
Hindi
Punjabi
Filter Physicians
Filter
Sort
All Specialties
Hip
Knee
Spine
Sports Medicine
Shoulder & Elbow
Foot & Ankle
Hand & Wrist
Physical Medicine & Rehabilitation
Orthopaedic Oncology
Orthopaedic Trauma & Fracture Care
General Orthopaedics
All Languages
English
Swedish
Chinese
Tamil
Spanish
Italian
Korean
Persian
Arabic
German
Turkish
Gujarati
Hindi
Punjabi
Greater Philadelphia
All Locations

{{item.title}}

{{distanceText(item)}}