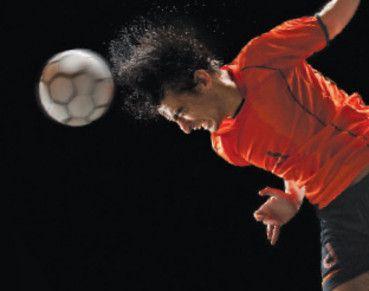 Concussions are a hot topic recently as advanced research and new findings have discovered their long-term, potential impact to the brain. In a country and culture where contact sports are essentially a way of life, the rate of sports-related concussions is high among active people in all age ranges and skill levels. While it may seem obviously that an NFL star who has sustained a concussion would seek out the
top concussion center Philadelphia
physicians have to offer, here at Rothman Orthopaedic Institute, we believe that everyone deserves access to the best care.
That's why we've partnered with Thomas Jefferson University Hospital to launch a cutting-edge, comprehensive concussion program out of the Jefferson facility right in the Navy Yard! Now local patients can visit world-renowned Rothman Orthopaedic Institute physicians and get the treatment needed for the brain to heal properly from the damage of a concussion. At this center, patients receive the same great care and advanced orthopedic background from physicians known for their
leading advancements in clinical research
and treatment development. When it comes to a field like concussion treatment, patients should seek out the very best care available and now that care is easily accessible at the top concussion center Philadelphia patients could ever ask for.
If you believe that you or someone who love has sustained a concussion, don't wait to see a specialist. Call right away and make an appointment to ensure that you get the necessary care. The days of dismissing impact to the head are over. We now know the potentially dangerous repercussions of untreated concussions. Symptoms such as a consistent headache, sensitivity to light, dizziness, nausea, lack of focus, short term memory loss, moodiness and sleep disturbance are signs that a concussion may have been sustained.
The Top Concussion Center Philadelphia Patients Need
The wait is over. For too long, concussions went unaddressed. But now orthopedic specialists from Rothman Orthopaedic Institute are offering the long-awaited,
advanced care for injuries to the brain
. And it's all happening at the Jefferson Comprehensive Concussion Center. Call Rothman Orthopaedic Institute for more details!