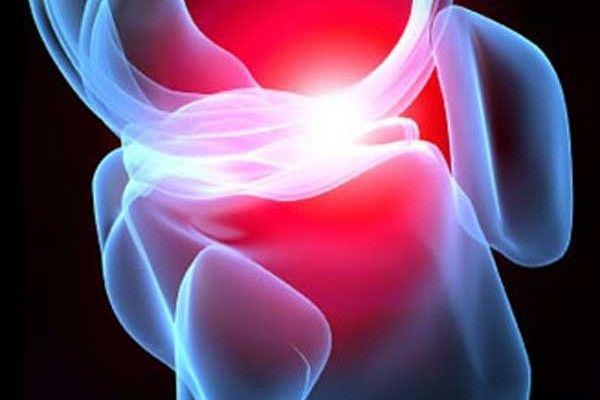 The old sentiment of not knowing what you have until it's gone can so often be applied to the meniscus. Many patients go their entire lives unaware of the important work this piece of of fibrocartilage does until their knee begins to experience torn meniscus symptoms.
Whether you are aware of it or not, the meniscus is providing very important protection and nourishment for your knee. This strong piece of fibrocartilage protects the cartilage of your knee joint, keeping it from eroding and causing early arthritis. It distributes your body weight as you walk and run and contributes to the stability of your knee. The meniscus even provides nourishment for the knee cartilage that covers the tibia and fibula where they meet. With so much important work to do, it is clear you will quickly notice a torn meniscus.
At
Rothman Orthopaedic Institute
, we want patients to be aware of the symptoms of a torn meniscus, and what steps to take if you believe you have experienced such an injury.
What Are The Symptoms of a Torn Meniscus?
The specifics of torn meniscus symptoms can differ depending upon whether the injury is acute or not. An acute meniscal tear may feel like a strong ripping sensation in the knee, and may even occur with an audible "pop." This form of a meniscal tear is often quickly followed by swelling in the knee due to the accumulation of blood. In severe cases, the knee may also lock, preventing the patient from fully extending or bending it. However, less acute meniscal tears may not present themselves so immediately or clearly.
In most cases of a meniscal tear, however, patients will experience some sensation of popping or catching in the injured knee, and even feel that something is out of place. These are typically accompanied by pain and discomfort along the joint line.
Often, patients with meniscal tears will often experience significant pain at first which then fades over time, except with certain activities. This fading of symptoms happens especially as patients' activity levels decrease.
What Should I Do If I Am Experiencing Torn Meniscus Symptoms?
If you are experiencing any torn meniscus symptoms like those listed above, it is important to contact a doctor right away. Look for a knee specialist who has the most experience in diagnosing and treating such injuries. Your doctor will typically perform a physical examination and ask you about your experience and injury. Additionally, she or he may order an MRI scan, which can help to show the details of the injury.
How Is A Torn Meniscus Treated?
Depending upon a number of factors--including the severity and age of the injury and the activity level of the patient--different treatment options may be available. Common courses of treatment include:
Non-operative Meniscal Tear Treatment: for less severe injuries, especially in relatively inactive patients, non-operative treatments may be effective. 

Arthroscopic Meniscal Repair: for moderately severe injuries, small stitches can be used to repair the meniscus using an arthroscope. 

Arthroscopic Meniscal Excision: for severe injuries, in which repair is not possible, a small portion of the meniscus may be removed, a process called excision. 

Where Can I Turn For Specialized Meniscus Treatments?
If you or someone you love is experiencing torn meniscus symptoms, it is important to talk with a doctor as soon as possible, as some of the above treatments depend upon the age of the injury. If you live in the Philadelphia or Southern New Jersey areas, Rothman Orthopaedic Institute is there to help.
Our knee specialists have an advanced level of experience in this area of orthopaedics, helping them to provide patients like you with the best possible care. For more information, or to make an appointment, contact us today at 1.800.321.9999.
Related Specialties
Related Physicians
All Specialties
Hip
Knee
Spine
Sports Medicine
Shoulder & Elbow
Foot & Ankle
Hand & Wrist
Physical Medicine & Rehabilitation
Orthopaedic Oncology
Orthopaedic Trauma & Fracture Care
General Orthopaedics
Physician Language
All Languages
English
Spanish
Italian
Persian
Swedish
Tamil
Korean
Arabic
Turkish
German
Chinese
Filter Physicians
Filter
Sort
All Specialties
Hip
Knee
Spine
Sports Medicine
Shoulder & Elbow
Foot & Ankle
Hand & Wrist
Physical Medicine & Rehabilitation
Orthopaedic Oncology
Orthopaedic Trauma & Fracture Care
General Orthopaedics
All Languages
English
Spanish
Italian
Persian
Swedish
Tamil
Korean
Arabic
Turkish
German
Chinese
Greater Philadelphia
All Locations

{{item.title}}

{{distanceText(item)}}