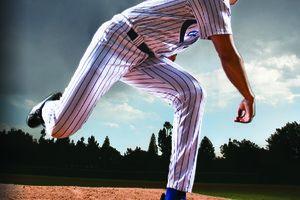 The shoulder joint is important to many of the fundamental, everyday motions that we rely on for work and play. Everyone finds themselves needing to reach, stretch and rotate their arms at some point during the course of an average day. Like the hip, the shoulder is a ball-in-socket joint. The scapula (shoulder blade) makes up the socket and the large bone of the arm (humerus) fits inside of it. Because of this, a healthy shoulder joint provides impressive range of motion and without this functionality, general, everyday mobility is significantly limited.
If you are currently experiencing the pain and loss of function related to a shoulder injury, you may already be looking for
total shoulder replacement doctors in South Jersey
. However, most physicians will first recommend several options for non-surgical approaches before considering the possibility of a joint replacement procedure. But when a tendon tear, arthritis, a fracture or dislocation is severe enough to require surgery, it is important to find a surgical team that has ample experience and a track record of success.
If shoulder replacement surgery is recommended, then the patient can expect the following during the procedure:
1. Careful cleanout of the damaged joint area
2. High grade plastic prosthesis is cemented into the shoulder blade
3. Polished metal ball and stem is anchored into the healthy arm bone
4. New ball and socket prosthetic portions fit together and provide gliding motion of the new joint
For total shoulder replacement
doctors in South Jersey
, the goal of this surgery is to get the shoulder joint back to a healthy, functional condition and to relieve the patient's pain. If the condition is diagnosed and the surgery is performed before irreversible joint damage takes effect, then patients are often able to reclaim their original range of motion as well.
So if you are experiencing any of the following symptoms, it's time to call Rothman Orthopaedic Institute and set up an appointment with one of our specialists to have your shoulder condition assessed.
Pain while reaching upward
Stiffness of the shoulder joint
Tingling in your arm
Instability in the shoulder joint (or dislocation)
A qualified orthopedic doctor will be able to examine your shoulder and properly diagnose your condition. Should you need to find total shoulder replacement doctors in South Jersey, you'll already be at the right place!
All About Rothman Orthopaedic Institute Shoulder & Elbow Program
Rothman Orthopaedic Institute is widely known as an orthopedic leader in the region and throughout the country. Many of our physicians are actually known and acclaimed around the world for their expertise in certain subspecialities. One such specialty is the
division for shoulder and elbow care
. With over 3,000 procedures performed each year, the Rothman Orthopaedic Institute shoulder and elbow program is considered one of the top in the nation.