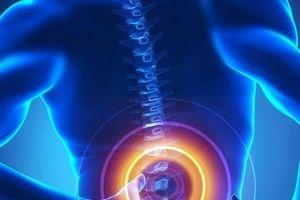 If you have been dealing with chronic neck or back pain and nothing seems to help, your doctor may recommend that you consider spinal fusion surgery. This procedure can be effective in relieving pain caused by injuries or degenerative diseases. The procedure permanently joins together one or more vertebrae of the spine in order to stop the motion which is causing the pain or other problem. If you and your doctor agree that this approach is an option for your situation, your next step will be to figure out where to get
spinal fusion surgery
.
Of course, deciding where to get spinal fusion surgery that will provide the results you need is more than just a matter of going to your local hospital. Rather, you want to look for an institution who has surgeons that have specialized in this particular area. Doctors who work exclusively on the spine are going to be far better equipped and experienced to provide you with the level of care you need. In addition to specialized surgeons, you should also look for a team that has been recognized for their clinical excellence. This will reflect not only the expertise and experience of the operating surgeon, but also of the institution as a whole. The best hospital should be able to offer you excellent service combined with the latest technology and methods for spinal fusion surgery.
If you live in the Philadelphia region, choosing where to get spinal fusion surgery is easy. You are close to
Rothman Orthopaedic Institute
, an international leader in orthopedic excellence. For over 40 years, our specialized surgeons and doctors have combined the latest science and technology with an understanding of true compassion and patient-centered service. The result is that we know exactly what it takes to provide you the spinal fusion surgery you need to relieve your back or neck pain.
For more information about spinal fusion surgery or our other specialties, please
contact us
today.