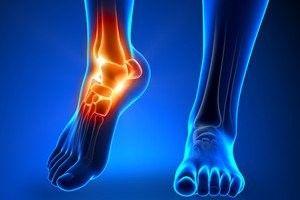 Have you been experiencing pain or swelling at the back of your ankle? Do these symptoms tend to get worse after use? If so, you may be dealing with Achilles tendonitis. In this blog, you will learn about the condition, treatment options, and where to get the best Achilles pain tendonitis procedure close to home.
Achilles tendonitis is a fairly common overuse injury, especially in middle-aged recreational athletes. This condition is characterized by inflammation and irritation of the Achilles tendon, which stretches behind the ankle, connecting the heel to the calf muscles. Often, patients initially notice the inflammation alongside pain and swelling. Although this is a highly treatable condition, if it is left unaddressed, Achilles tendonitis can become a chronic problem and may potentially lead to a rupture in the tendon. So, it is important to identify your condition early on and figure out where to get the best Achilles pain tendonitis procedure in your area.
Achilles Pain Tendonitis Treatment Options
Fortunately, Achilles tendonitis is very treatable, and there are a number of treatment options, covering all stages of the condition.
The best treatment for this condition is prevention. Stretching the Achilles tendon at the start of the day, and especially prior to exercise, will help to promote the flexibility of your ankle. Additionally, foot mechanics can contribute to Achilles tendonitis; if this is your situation, heel cups, arch supports, or other custom shoe inserts can make a significant difference.
Of course, if you are already researching where to get the best Achilles pain tendonitis procedure, it is probably time to think about treatment options. Typically, this condition can be effectively treated through one or more of the following non-operative approaches:
Rest allows the inflammation to subside, making way for healing. This step is especially important to take after symptoms have begun.
Immobilization through a removable walking boot or cast can provide relief from inflammation in patients who have more significant symptoms.
Heel Wedges inserted into the shoe can minimize stress on the tendon. These can be placed in athletic shoes as well as work shoes.
Applying Ice to the inflammation can stimulate blood flow, relieving pain and promoting healing. This can be done several times a day, especially after exercise.
Anti-Inflammatory Medications can improve the pain and swelling of Achilles tendonitis.
Physical Therapy can help patients develop a safe and effective stretching and rehabilitation program.
In rare cases, a surgical procedure may be necessary to adequately address the pain and damage resulting from recurring Achilles tendonitis.
Prior to beginning any of these or other treatment options, it is important to talk with your doctor or sports medicine specialist. She or he will help you to formulate an appropriate approach that will match your particular condition.
Where To Get The Best Achilles Pain Tendonitis Procedure
Even if your Achilles tendonitis has not recurred to the point of requiring a surgical procedure, it is important to make an appointment with a doctor who specializes in this area of orthopaedics. Rothman Orthopaedic Institute is internationally recognized for excellence and leadership in orthopaedic science and technology. Each of our doctors specializes in a particular area of orthopaedics, ensuring that they develop in depth experience with even the newest diagnostic and treatment tools and techniques. Performing thousands of procedures on the foot and ankle each year, our physicians bring patients like you a high level of expertise along with the compassionate care patients expect from Rothman Orthopaedic Institute.
Make An Appointment
If you would like more information or to schedule an appointment at Rothman Orthopaedic Institute, contact us today at 1.800.321.9999.