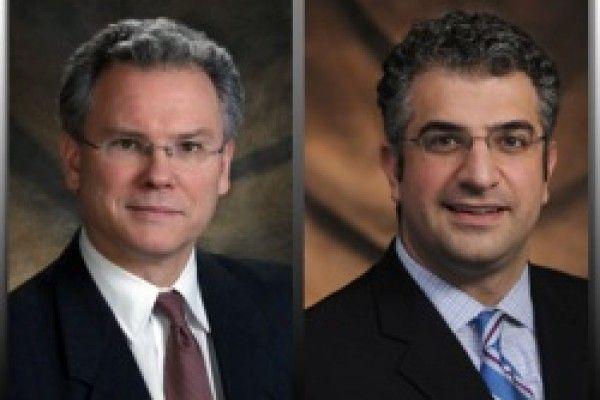 Two Rothman Orthopaedic Institute at Jefferson surgeons were rated by their peers as among the top 28 shoulder surgeons in the nation. The ratings from Orthopedics This Week were based on a national phone survey of shoulder surgeons to identify physicians at the top of their game.
Congratulations to Dr. Williams and Dr. Abboud.
To read more about Dr. Williams' and Dr. Abboud's achievement here. For more information, please visit us here or contact us at 1-800-321-9999.
Related Specialties
Related Physicians
All Specialties
Hip
Knee
Spine
Sports Medicine
Shoulder & Elbow
Foot & Ankle
Hand & Wrist
Physical Medicine & Rehabilitation
Orthopaedic Oncology
Orthopaedic Trauma & Fracture Care
General Orthopaedics
Physician Language
All Languages
Spanish
English
Persian
Korean
Arabic
Italian
Swedish
Chinese
German
Hindi
Gujarati
Punjabi
Turkish
Tamil
Telugu
Filter Physicians
Filter
Sort
All Specialties
Hip
Knee
Spine
Sports Medicine
Shoulder & Elbow
Foot & Ankle
Hand & Wrist
Physical Medicine & Rehabilitation
Orthopaedic Oncology
Orthopaedic Trauma & Fracture Care
General Orthopaedics
All Languages
Spanish
English
Persian
Korean
Arabic
Italian
Swedish
Chinese
German
Hindi
Gujarati
Punjabi
Turkish
Tamil
Telugu
Greater Philadelphia

Greater Philadelphia
All Locations

{{item.title}}

{{distanceText(item)}}