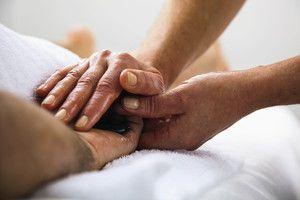 Whether it was due to a slip and fall incident, a car accident, a sports injury, or another cause, a wrist fracture can be very painful and will often require immediate attention. If you believe that you have broken a bone in or around your wrist, you're probably wondering where to get the best orthopaedic care. For local patients in the southern New Jersey and greater Philadelphia area, Rothman Orthopaedic Institute offers 20 convenient locations.
Depending on where and how the break occurred, a
wrist fracture in New Jersey
can require anything from a simple cast to a more complex surgical treatment. The treatment and recovery process is unique for each patient, and while most wrist fractures do not require surgery, it is necessary in some cases where the break is more serious.
First Visit at Rothman Orthopaedic Institute
When you call us at 1-800-321-9999, we'll help you get set up with an appointment to see one of our wrist specialists at a
location that is convenient for you
. At that visit, your physician will conduct a physical exam and review x-rays in order to determine the position of the bones. This information will allow the doctor to assess the severity of the injury and determine the proper course of treatment.
Sometimes, a wrist fracture in New Jersey is accompanied by additional, related injuries. For example, the impact that originally broke the bone could have also affected ligaments, tendons or muscles in the joint. A CT scan will assist your physician in determining whether you've sustained any additional injuries apart from the bone break.
If your fracture is open, which means the bone has broken through the skin, then you should seek care immediately so your physician can minimize the risk of infection. If, following impact to the wrist, you find that your fingers are white or are numb, you may have sustained nerve damage during the injury.
What If I Need Surgery?
When the broken bones have moved out of place or are prone to shifting during treatment or recovery, surgery may be required for a wrist fracture in New Jersey. Surgery can include setting or stabilizing the bone with pins, plates, screws or rods. Your surgeon will evaluate the injury and advise on the best course of action.
For more information on Rothman Orthopaedic Institute physicians,
specialties
or locations, call us today at 1-800-321-9999. Whether you're in need of immediate care or you'd like to set up an appointment for a future date, we can help!