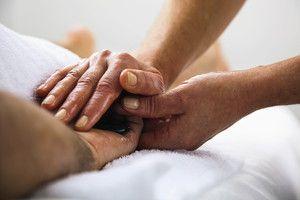 If you've suffered a wrist fracture in South Jersey, you're probably experiencing some of the most common symptoms, including swelling, tenderness, bruising or even deformity. Pain is usually the first and most obvious sign, but the severity of your pain will depend on where and how the fracture occurred.
A fracture occurs any time a bone breaks - whether the break be partial or full. More specifically, a
periarticular fracture
is one that is located in or immediate adjacent to a joint. Because joints facilitate the body's movements, periarticular fractures can be very painful and can result in immobility in that part of the body.
Who Can Suffer From a Wrist Fracture?
When it comes to the most common kind of
wrist fracture in South Jersey
, orthopaedic doctors often report cases resulting from falls in older patients. Those suffering from osteoporosis are much more prone to sustain a distal radial fracture. The distal end of the radius is often the location of the break that results from impact on an outstretched arm. Even a minor fall can result in a serious injury for those with fragile bones.
Even in healthy bones, a wrist fracture can occur if the impact is great enough. For example, the strong radius bone of a younger patient could be fractured in a car accident or a forceful fall off of a motorcycle. The radius is, in fact, the most commonly broken bone of the arm and because the break usually occurs within an inch of the end of the bone closest to the joint, the injury is referred to as a wrist fracture.
Where Should I Go for Treatment?
If you've sustained a serious wrist fracture in South Jersey, call Rothman Orthopaedic Institute. Their hand and wrist specialists offer the highest level of care. If you've broken your wrist and the injury requires both immediate care and surgical follow up, you'll want to be seen by the region's best orthopaedic specialists. They're right here at Rothman Orthopaedic Institute. Call us today at 1-800-321-9999.