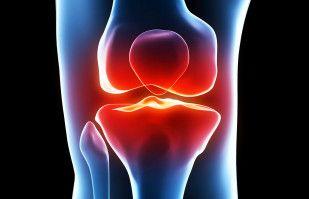 If you or someone you love has experienced a knee injury and may have to undergo anterior cruciate ligament surgery, or ACL surgery, you are probably wondering what this process will entail. How do you know if you need the procedure? If you do, what can you expect during and after the operation? How long will recovery take? At Rothman Orthopaedic Institute, we hear questions like this all the time. So, we want to provide patients and families like you with a guide about ACL surgery.
Stage One: Diagnosis
After any knee injury, it is important to seek out a professional diagnosis from experts in that area of orthopaedics. At Rothman Orthopaedic Institute, you will find the best sports medicine and knee specialists in the area to assess your knee injury.
If your knee injury symptoms include a popping sensation, instability, swelling, and pain which prevents weight bearing, you may be checked for an injury to the anterior cruciate ligament, known as the ACL. To evaluate whether this ligament has been torn, your specialist will conduct a physical examination of the knee joint. X-rays may also be used to determine whether or not the bones of the joint were injured in the same incident. An MRI scan will show damage to the ACL if it has occurred.
Stage Two: Selecting The Right Treatment
If it is determined that your anterior cruciate ligament has been torn, it is important to find the proper treatment right away. Because ligaments have limited capability to heal on their own, medical intervention is often necessary, especially among patients who intend to return to athletic activities or an active work environment.
For those not involved in regular physical activity, nonoperative treatment may be an option. This approach includes bracing of the joint, as well as 1 to 2 weeks of ice, elevation, and possibly anti-inflammatory medication.
For patients with more active lifestyles, ACL surgery to reconstruct the ligament may be the right choice. This procedure places a graft in the space where the normal ACL was, allowing it to heal into the function of the original ligament over time. If your doctor believes that this is the best course of treatment for you, he or she will also discuss with you what type of graft may be best for you, as there are a few options.
Stage Three: ACL Surgery
During the course of the surgical procedure, the graft is threaded through the knee joint. It is then placed where the original ACL was and secured to the thigh and lower leg bones. Over time, this ligament will heal in to take on the function of the ligament, stabilizing the knee and allowing for a return to athletic activities in the future.
If you or someone you love are in need of an ACL surgery like this, it is important to find a doctor who has extensive experience and training. Look for a sports medicine specialist or knee specialist like those at Rothman Orthopaedic Institute who have dedicated their practice in one particular area of study, giving them an advanced level of experience.
Stage Four: Recovery
After your surgical procedure, there is typically a period of rest and physical therapy which follows to ensure a successful recovery. During this time, it is imperative that you follow your doctor's instructions regarding physical therapy as well as bracing and other important steps. Over time, you will be able to gradually return to athletic activities, including biking, running, and eventually an unlimited return to the sports you love.
ACL surgery typically allows patients to return to their pre-injury level of activity after they have gone through the full process of recovery.
Rothman Orthopaedic Institute
No matter where you are injured in the Philadelphia region, Rothman Orthopaedic Institute can help. Contact us to make an appointment today by calling 1.800.321.9999.
Related Specialties
Related Physicians
All Specialties
Hip
Knee
Spine
Sports Medicine
Shoulder & Elbow
Foot & Ankle
Hand & Wrist
Physical Medicine & Rehabilitation
Orthopaedic Oncology
Orthopaedic Trauma & Fracture Care
General Orthopaedics
Physician Language
All Languages
Spanish
English
Italian
Persian
Swedish
Tamil
Korean
Arabic
Chinese
Turkish
German
Hindi
Gujarati
Filter Physicians
Filter
Sort
All Specialties
Hip
Knee
Spine
Sports Medicine
Shoulder & Elbow
Foot & Ankle
Hand & Wrist
Physical Medicine & Rehabilitation
Orthopaedic Oncology
Orthopaedic Trauma & Fracture Care
General Orthopaedics
All Languages
Spanish
English
Italian
Persian
Swedish
Tamil
Korean
Arabic
Chinese
Turkish
German
Hindi
Gujarati
Greater Philadelphia
All Locations

{{item.title}}

{{distanceText(item)}}