Foot & Ankle Fellowship Program
The goals of the foot and ankle service are to provide a comprehensive, in-depth training in operative management of adult and adolescent foot and ankle disorders. Fellows will be expected to demonstrate advanced knowledge of the clinical and surgical anatomy of the foot and ankle. The service stresses the biomechanincal function and its evaluation as well as the underlying pathologic processes including sports related injuries, degenerative conditions, trauma, and all aspects of adult forefoot and ankle reconstruction. We perform more total ankle replacements than any other center in the region. The fellow will be exposed to this material in both the outpatient clinic and surgical settings as well as in academic conferences held weekly. Extensive experience is gained in working with appropriate members of the multidisciplinary team including physical therapists, orthotists, podiatrists and rehabilitation specialists. All fellows participate in clinical research in the academic setting of our fellowship program. Fellows also gain the benefit of working with junior residents as they work to develop their own teaching skills and independence. Each fellow will attend a number of industry sponsored courses specifically designed for fellows, and will travel with our faculty to national meetings during the year.
Letter from Our Director
Welcome to the Foot and Ankle Reconstruction program at the Rothman Orthopaedic Institute and Thomas Jefferson University. I think you will find this program to be a rigorous clinical experience in a congenial academic setting. With our combined faculty, we expose fellows to a massive hands on clinical volume. This is offered in the form of rotating preceptorships at our various facilities. Being involved in meaningful clinical research that makes a difference in our field is a tenet of our mission statement and is something that fellows play an integral part in. We are the foot and ankle consultants to the Philadelphia Eagles, Phillies and 76'ers, and help to take care of the athletes at both St. Josephs and Villanova University. We are also intimately involved in product development, total ankle replacement design, and teaching on an international level. Over 12 months, I think you will find this to be a program where orthopedic surgeons become competent foot and ankle specialists; ready to approach even the most difficult cases with the knowledge and precision that only hands on experience can provide. Lastly, in this fellowship, you will become a member our tightly knit group of surgeons who love to spend time with their families, have fun at work, and recognize the unique opportunity we have in teaching others. Please enjoy your tour through the website, we hope you find it both informative and inspiring.
David Pedowitz, M.D.
Research Experience
Each fellow is expected to perform at least one original project resulting in a presentation and publication. The Fellows are additionally invited and expected to be actively involved in additional ongoing studies within the department. Our research team, is led by Dr. David Pedowitz and Dr. Rachel Shakked, with active involvement of the entire FA surgical team, and Jefferson residents. Additionally there is a dedicated research Fellow to aid in managing all the projects and facilitate in getting the work done. Extensive research is ongoing on many topics within our discipline ranging from those on Total Ankle Replacement, fracture management, issues regarding forefoot correction, to the impact of Opioid pain relievers on our patients and determining appropriate driving times following surgery. Research meetings for the entire department are held biweekly and allow projects to be discussed as a group so that deadlines are met and progress continues to be made. As a division, we present at every national meeting, most local meetings and a number of international meetings each year.
Experience
The experience for the foot and ankle fellow at the Rothman Orthopaedic Institute is second to none. As a Foot and Ankle division, we see approximately 40,000 patients and perform over 3,000 procedures annually. All areas of foot and ankle are covered and the benefit of our high volume can be seen with how comfortable our fellows become, even with rare and challenging surgical scenarios. As a division we perform over 160 total ankle replacements per year and are actively engaged in the design, development and improvement of these devices.
Benefits
• Salary is commensurate with a PGY6 level.
• Fellow is provided malpractice insurance, hospital, medical and dental insurance (for self and dependents).
• Four weeks vacation.
• CME allowance for continuing education.
Application
All application materials must be submitted through the San Francisco Match program. More details of this process can be found in the following link https://sfmatch.org/
Community
Philadelphia is truly a global city where old meets new – some of the country's most sacred historic landmarks stand side-by-side with modern shopping, theaters, restaurants, and championship sports teams. It boasts world-class art collections including The Rodin Museum, The Barnes Collection and The Philadelphia Museum of Art. It is home to the nation's first zoo, the spectacular Philadelphia Zoo, as well as many other firsts for our country; public library, hospital and university among others. The food in Philly is phenomenal, with restaurants being named among the best in the nation. This city is an ideal location to live, work, and play. Philadelphia is affordable, safe, and has first class schools. It is in close proximity to a number of major northeastern cities, scenic mountain ranges, and spectacular beaches along the Atlantic Ocean. Philadelphia achieves the ideal balance between work and play. For more information, visit www.phila.gov.
Contact
Kelly Quici
kelly.quici@rothmanortho.com
Program Administrator
Rothman Orthopaedic Institute
925 Chestnut Street, 5th Floor
Philadelphia, PA 19107
267-297-2440
Media Gallery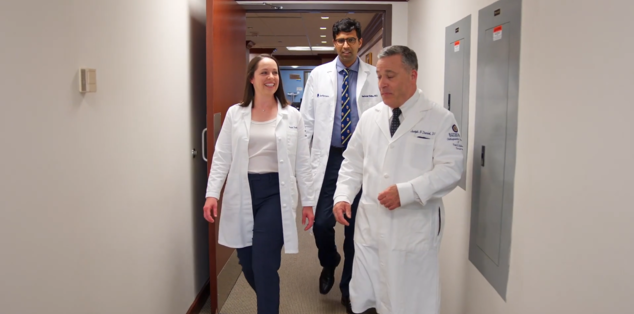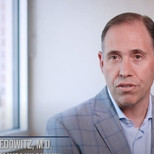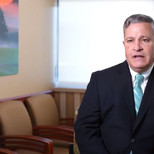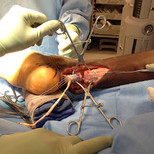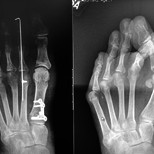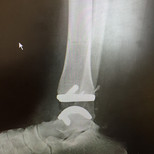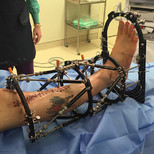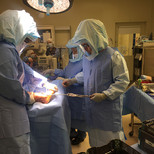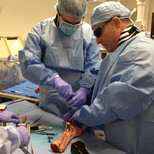 Related Physicians
All Specialties
Hip
Knee
Spine
Sports Medicine
Shoulder & Elbow
Foot & Ankle
Hand & Wrist
Physical Medicine & Rehabilitation
Orthopaedic Oncology
Orthopaedic Trauma & Fracture Care
General Orthopaedics
Physician Language
All Languages
Spanish
English
Persian
Korean
Arabic
Italian
Swedish
Chinese
German
Hindi
Gujarati
Turkish
Tamil
Mandarin
Taiwanese
Telugu
Punjabi
Filter Physicians
Filter
Sort
All Specialties
Hip
Knee
Spine
Sports Medicine
Shoulder & Elbow
Foot & Ankle
Hand & Wrist
Physical Medicine & Rehabilitation
Orthopaedic Oncology
Orthopaedic Trauma & Fracture Care
General Orthopaedics
All Languages
Spanish
English
Persian
Korean
Arabic
Italian
Swedish
Chinese
German
Hindi
Gujarati
Turkish
Tamil
Mandarin
Taiwanese
Telugu
Punjabi
All Locations

{{item.title}}

{{distanceText(item)}}